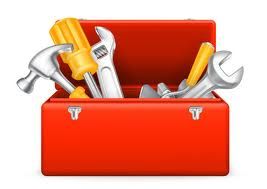 There are many schools in Moscow. Some expats choose to send their kids to a Russian school or kindergarten, while others choose a place that is for expats or for a specific language group. Russian schools or kindergartens are open to foreigners and are cheap and often very good, the only disadvantage is that they will be in the Russian language. This is fine, if you are married to a Russian and plan to live in Russia but not so helpful if you are only in Russia for a set period of time.
Here is another "How to" edition on surviving school in Moscow.
This guide is aimed at parents not kids.

Surviving

school, is hard for any kid, an

ywhere

in the world

.

Us parents have

the

easy side of the education deal. Hope

this

is a help. All advice is not expert and as

always

on English dad in

M

oscow, is intended to, inform and entertain.
Expectations

You will usually register your child to a school or kindergarten, that is in your own language. You pay the school an agreed price per month, quarter or year and you hope you will get a good education for your child, in return for emptying your bank account, into the schools bank account. You remember schools and kindergartens from your own childhood, you have your own experience of education as you went through it all those years ago. You know times have changed and moved on and you half know and expect standards to have got worse but you have still have hope, you have a wish list of expectations. You hope your darling, your most treasured possession, the little person that you would kill for, will get a fair deal, you hope the teachers will be professional, caring and kind. You hope your child will be happy, safe, make friends, listen to the teacher, be good, not get into fights and learn new things. Above all, you want them to be happy at their school or at kindergarten where you live.

In reality, you will not get all your wishes, for your child's educational experience. This very rarely happens anywhere. A lot depends on your child, the teacher, the country and the school. Getting many things on you "wish list", is down to luck and big lips, that are prepared to kiss ass, in the food chain of command at your kids school.
You hope to get a teacher who is kind, shows empathy, informs you when there is a problem and who is the kind of teacher that you saw in old black and white movies from a different age. Your fantasy teacher, will be a middle aged man or woman, wearing glasses, looking very conservative, religious with grey hair and who will call you Mr, Mrs or dear, when you greet them each day with your child. In your fantasy, they will be strict but fair with your child. Classes, will have no more than ten children and at break time, they will be given a cold fresh milk, in a glass bottle and a cookie, they will learn classic songs and look cute in school plays and call the teachers Sir or Mrs. In your fantasy, your kids will happily greet you after school and tell you what they did that day, as you both skip home on a sunny day, full of happiness and hope for the future.

Your actual teacher, may not look like your fantasy teacher but could be moody, stressed and exhausted. You will probably not be called "Mr" or "Mrs" by your teacher and your kids will not get fresh milk and a cookie at school break time. It will not like when you were at school and will be an alien environment, from your ideal school and educational fantasy. If you have a great teacher, be thankful, they are worth more than gold. They do exist and probably their best

characteristics

will be creativity, empathy, patience and excellent classroom management, beca

u

se of

years

of teaching experience.
They may not be detention or punishment within the school, for when your kid is naughty. Laws, prevent most teachers these days, from giving any effective punishment to kids, so it is left mostly to over worked, exhausted, inexperienced parents to deal with. Some kids have active parents, who take action when their kids are bad but many take no action, as they see their kids as "angles" or are simply, too exhausted to punish them at home. These kids go onto become our hoodies, hooligans, bullies and thugs, that currently run our societies now, within every level, from government to top directors and managers.

Culture and schools, will have a positive impact on our children or a negative impact on them. It all depends on the country, on the school, in deciding your kids educational experience. Where you are and where you send your kids to school, will ultimately decide their future for the better or for the worse. Getting as many things on your "wish list" if your child is under six, is important to their development. Get it wrong and it

may

have serious implications later. All you can really hope for, is that your

kid

is happy and safe at school. These two things are a good starting point for their future education.
School politics & equipment

You will sometimes come across

gossiping

mothers at schools. Many of these mothers, expat wives, see the school as their territory, "their school". You are a new kid on the block and you must fit in and follow their rules. Never invade their bench space on the changing bench, where your kids coat is kept and always put boots on the floor, never put boots on the bench, this is the ultimate crime. Make sure your kids backpack is clearly marked with their name initials and put their lunch inside a plastic bag, inside their backpack, in-case their water bottle leaks. You may be lucky and the teacher or her/his assistant, may put the top back on your kids water bottle but don't be surprised it it leaks out all over the backpack. The old time mother, who ha

s

been at the school longer than you, knows the teachers and knows the system, follow their example and don't upset the apple cart with your own hopes, expectations and dissatisfaction. You will not win the fight. The school

parent

pecking order, can be tougher than any political party.



Some schools don't have a canteen, so you will have to create tasty lunches for your kid each day. If you are a hairy, stay at home dad, who knows nothing about cooking or childcare, it will be hard to be creative. Bread, will become your new best friend. Get two slices of bread, butter each side, slap a bit of cheese in between each slice (stuffing one slice of cheese into your mouth as you make it). Calcium intake is important for bones and teeth.

For vegetable and iron intake,
peel the skin from your finger and from a fresh cucumber, cut it into chunks and insert the cucumber and your skin, on top of the cheese and put the other slice of bread on top and press down hard, to glue it together. Cut the sandwich into four, removing the crusts and your finger nails. If the bread is old, add mayonnaise, it softens the bread and acts a glue to keep your sandwich united to it's content. For desert, provide a a chocolate bar (if you have not eaten them all) or if you have time and energy, peel an old apple and cut it up into slices. You will need two plastic containers. One, for the main course and one for the desert. More tasty school lunch ideas, will be posted online later.
You will need a backpack (rucksack) and slippers (not for you, for your kid!)

although

from my own experience, walking to school in slippers is

fairly

comfortable

. Many mothers, dress their daughters entirely in pink, from their boots, backpack, coat

to their

hair accessories, for they are princesses. Be warned, this can cause sudden vomiting to other parents. Any hairy stay at home dad, will have to get used to seeing these pink, princess explosions, on daily school drop off and pick up runs. Wear sun glasses or look away saying

gods prayer

. The school will also ask you to provide a clean set of spare cloth

e

s for your child, for when he or she makes a large shit in their pants. You will need to provide an empty plastic bag for any dirty clothes, as most schools

do

not wash and iron your child clothes for you and so you will have to walk home with your kids clothes smelling of pee or shit. When you get home, do not forget to wash these dirty clothes and don't leave them in the backpack for t

wo

days, especially in the summer, you will not be popular at home or at school.
The daily routine

Taking and collecting your kid from school and dressing them if they are small, can be very stressful. It must be done five days a week and in all weathers. If you have two kids then you are a brave parent or insane. Winters bring an added joy in Moscow, as your kid must be dressed and undressed, in ski trousers, twice a day, five days a week for about four to five months. You will need to be fast and skilled at unzipping and zipping up, coats and ski trousers (pants), if you are a man and a stay at home dad, all those years of undoing girls bras, with one hand,

without looking,

will have given you fast, agile hands

.

T

his skill can now be applied years later, to zips on ski trousers. You will have to quickly zip up and unzip coats and ski trousers, to the sound of screaming children, while your stress levels reach bursting point as your kid wriggles,

while

you d

e-

ski

trouser

. Russian nanny tanks, will give you dirty looks, as if you plan to kill your child by not dressing him or her in the correct clothes, regardless of the actual

,

outside temperature. (Russian nannies are a book waiting to be written, see best posts). Summer-times in Moscow, are a joy for taking kids to school, drop off is fast, easy and painless. No ski trousers, boots or hats required.

At the school gate or door, other kids that are bigger than your own, will all form a bottleneck around the entrance, waiting to rush into th

e

yard when the school opens. There will be no strict teacher to blow a whistle, to get them to form a silent line to enter the school yard, like it was in your old school days. It will be a mad rush into the school yard and you will be swept inside on a wave of snotty, badly behaved, noisy children. Beat off these children with one hand as you hold your child tightly by the other hand and have courage dear parent. Get in and get out of the school as fast as possible. When your kid is hopefully, safely handed over to your non fantasy teacher, run from the school with shaking hands, blinking in the gray winter light and walk home or to the office happy, having survived another school drop off zone mission.
Good luck dear parent. A full list of the good, the bad and the ugly establishments of Moscow education, will be posted online later.
If you like this blog, make my kids happy and please make a large donation via Paypal, Dollars, Pounds or Yen welcome. (See top of the home page on the right, for the payment link). All money donated, is used to buy them books and me Vodka. Thanks.
Related stories:
How to
© All Rights Reserved.