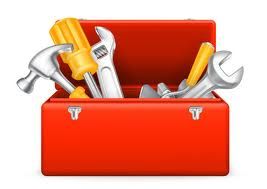 Queuing or as the Americans call it, "waiting in-line" is a different experience in Russia.
Waiting
in-line or
queuing
, is often stressful, painful, frustrating, amusing and annoying here in the motherland. This phenomenon, will take you by surprise and will take some getting used to if you have just arrived in Russia. If you are British, it will blow your hat off as we Brits love queuing and we respect the rules of the queue, as we respect the queen and cricket rules. Waiting in a straight line is what we British do best. I will offer two examples of queuing here and offer some tactics for surviving the queue.
At the supermarket checkout
The first thing to notice when queuing at the supermarket checkout here, is that rules of the queue don't always apply here. People will wait in a crude line that is not totally straight and the shape of the queue, can change at any time and without any warning, like the flow of the sea, through a ship wrecked cargo of floating ladies tampons.
The most popular trick that Russians use to go in front of you, is to join their friend. You will be waiting with your shopping trolley (cart) believing that all is right with the world and that you will soon be paying for your shopping, free and on your way home. Just when you thought you were out and moving closer to the checkout, Olga will appear with her trolley (cart) in front of you, like a charging T34 tank on the Russian cold front and you will be powerless to stop her. She will join her friend Tatiana, who kept her a place in the queue and roll over you in her tank tracks. Any person will simply stand in front of you without warning or reason and will use a multitude of cunning methods to destroy the queue.
To try to prevent this toxic, abuse of the rules of the queue, I recommend the following. H
ave a child with you, (or borrow one) Russians will usually back off and not jump in front of you. Children are to Russians, what garlic is to Dracula. Russians generally love kids and will soften and mellow at the sight of a small child in a trolley (cart). They will usually back off and respect your place in the queue. The second defence, is to look very angry, very confident and use your trolley (cart) and elbows, to block off anyone from going in front of you. This works occasionally, until you meet a thug or a crazy women in a fur hat, then it is best to back off and let them go in front of you. Russians know how to shout and will tell you the foreigner to fuck off from the motherland or be nuked.
On the road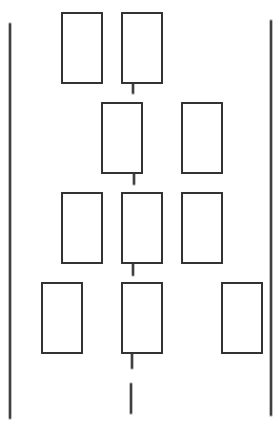 This is another stressful area, where the rules of the queue are eaten up and spat out, with a total
disregard for the art of queuing. Throw away the rule book and forget years of queue training, here it's a free for all and a jungle of car chaos. All roads have a broken white line in the centre, that's what road do. This line separates the cars and makes a boundary of "this is my side" and "that is your side" on the road. Cars, usually stay on the left or the right side. Not always on Russian roads. Lane sharing is a popular hobby here and cars will creep over to your side, sit in the middle of the road on the broken white line or push past you, sometimes taking your wing mirror with them if they need to. Russians, especially in Moscow, have no time and you are blocking their way and wasting their time, waiting in a polite queue is for losers and for stupid foreigners.
I cannot offer any preventative action for road queuing, as I want you to be safe dear reader. All I can say is let it go, let other cars push in front of you. This way you will avoid any fist fights, possible death and possible damage to your car.
Queuing here, is a mental game of strength and determination. Bad queuing can happen at the ticket office, at the supermarket, at the medical centre and on the road. You can be brave and try to follow the rules of the queue or let it go and relax you won't win the fight. Russians spent years and decades queuing for everything and they still carry the terrible scars now. Queuing is oppression, queuing wastes time, queuing is very stupid.
Happy queuing dear reader. If you find this blog helpful or entertaining, please make a Paypal

donation

towards my Vodka supplies. Thank you.
Related stories:
How to
© All Rights Reserved.