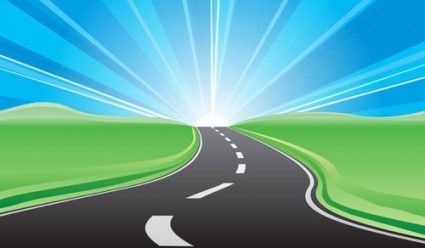 We decide to visit Russian friends at their dacha, outside of Moscow, towards Tula in the Russian countryside. We plan to do some mushroom picking, as this is the season for wild mushrooms. Sadly, they are not magic mushrooms, as living in Moscow can make you crave, such mind bending escapes from Moscow living.
Mushroom picking, is a lot of fun for all the family and is great fun with friends who know what they are doing. I don't recommend picking any mushrooms, unless you really know the eaters from the killers.
I load up my two, small monkeys, into their car seats and we hit the Moscow jams to head out of the city. I usually only drive once a month to go shopping here, as driving in Moscow, tends to make my pants fill up with the brown stuff. However, sometimes you have to take a trip by car, out of Moscow to seek some adventure from your comfort zone of high rise urban living. I man-up and put my nerves to one side, wild mushrooms are calling me.
Luckily for me, my wife speaks and reads Russian and we have our trusted smart phone that speaks to us in pure, beautiful English, to tell us the way. He sounds like slightly aristocratic and very English. His voice helps to calm my driving nerves and I can imagine the green hills and churches of England's green lands. Signs loom up above us, giving us multiple options of direction, while cars fly past us, each side of our car, on the four lane road out of the city. I don't bother to read the signs and only worry about the driving. We go the right way and join the motorway out of Moscow. The road suddenly becomes three lanes and I drive in the far right lane. The road often has no white, road markings at all and driving in any lane, is a matter of guessing the approximate location on the road, of a lane. Cars shoot past me, one has no back window and is missing a break light. To my relief, the road markings return and the motorway has three lanes in one direction and three lanes in the other direction. I focus all my concentration on the road ahead, as I have some very valuable people in my car and their safety is vital. Speed is not. All those YouTube videos, of crazy driving, that you may have seen, really are true dear reader. I must confess, that I have absolutely know idea what the speed limit is here or indeed if there is any speed limit? Is it necessary to have any headlights or indeed any car doors on your car?
A car shoots past me, on the hard shoulder (lay by) and swerves in front of me, without any signal, I break to avoid hitting him. This happens a few more times on the way and takes me by surprise, each time it happens. In my own country, the hard shoulder lane, (lay by) is for breakdowns and for bush, toilet stops. Throw away the rule book in Russia, this lane is used for everything and anything here. Overtaking can be done from any side and at any speed in Russia. Use your mirrors and have strong nerves and strong pants dear reader. I have written about driving before in Moscow Expat Life and see Battery low lost in the jungle.
Fog and rain arrive, from know where and I can feel my pants beginning to fill. I see a car tyre (tire) in the middle of the road and I swerve sharply, round it to avoid hitting it. My passengers in the back, laugh with delight, totally unaware of their situation and of their fathers pants. I turn on my fog light and drive with my face, inches from the windscreen. After two hours driving, we finally arrive at the dacha and I feel mentally exhausted. It is raining, so I have to stay inside to look after the baby, while everyone goes to the forest, to collect mushrooms. Controlling a small toddler in someones house, is as stressful as driving here. Small, curious hands, want to touch everything and anything and I spend three hours tearing him away from pictures, knives, switches and water in our friends, charming wooden dacha. Several hours later, the mushroom party returns with a basket full of yellow orange coloured mushrooms. They look like Oyster mushrooms but are yellow. We eat them in a soup and again in a second course, fried in butter, served with fresh garden potatoes and fresh cucumbers. They are very delicious.
The drive back to planet Moscow, is in the dark and I cannot see at night, due to bad night
vision. I drive back home, gripping the wheel so hard, my knuckles go numb and I feel dizzy. I stick to the white line, on the edge of the road, like a fly to shit, willing the journey to end, praying we make it back home. I see three traffic police ahead of me, on the right hard shoulder, holding flashing white sticks, one waves me over to stop. My hearts sinks and I say "shit" and stop the car, what does he want? I open the window and a tall, sour faced man appears, inches from my window, he has a ridiculous pointed hat on his head, that looks like a ski jump and says to me, in a thick Russian accent "documenta". I speak English to him, "what do you want" I stammer with British indignation and it's lucky that I don't speak Russian, as this often acts a fly repellent spray, to these annoying Russian insects of the road. Traffic police, often cannot speak any English here, so they just let you go. It works, he hands me back my European driving license and we drive away. This was lucky, as I don't have an international driving license and often don't even carry any papers with me, in case I lose them. Going on a long journey here, always carry your papers in the car. As far as I know, you cannot drive here without a European driving license but who the hell knows the full rules? I don't. You must carry a fire extinguisher and other stuff in your car and can be fined if you don't have it.
I have never been so happy to be back in Moscow. We arrive back alive. We de-car, de-kid and go to bed. My nervous adrenalin, takes some time to calm down, before I fall asleep but the trip was worth it, for the mushrooms. Wild mushrooms taste fantastic, however you cook them. Frying them with butter is the best way and they are very filling. I don't recommend driving a long way in Russia, if you have a family, use the train. If you do go by car, go with a Russian, they know the roads and know how to drive on them. If you enjoy reading this blog, please make a donation towards my Vodka supplies, god knows, I need it. Thank you.
Related stories:
Moscow expat life,
Best posts
© All Rights Reserved.