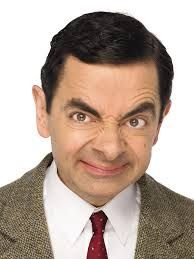 Some things are just annoying to the British and to parents. In no particular order of priority, here are some things that annoy me as a Brit and as a parent abroad and cause my left eye to twitch uncontrollably with irritation. Of course, life has far more serious things to annoy us all but these things still annoy.
These things annoy me as a Brit abroad and the others things annoy me as a parent. Maybe they annoy you as well? You can decide which ones are jokes. See Poll.
50 British annoyances
1) Remembering time zones differences.
2) The French believing that in England, we only have fish & chips and roast beef, within our entire food culture.
3) Hotel wfi charges when going on holiday.
4) Being offered tea without milk.
5) Being offered black coffee without milk.
6) Being offered cold, chilled red wine.
7) People not forming a proper orderly straight queue (waiting line) when buying something or waiting for a bus.
8) Americans believing that Sherlock Homes exists and that London still has green fog.
9) Bad manners on the road when driving.
10) Foreigners not knowing what a boot is on a car and using the word "vacation" instead of "holiday".
11) Foreigners not knowing what these foods are: Toad in the hole, pork pies, Branston Pickle, Coronation chicken, Scones, Marmite, Crumpets, Sheppard's pie, Pork Scratchings, Marmalade.
12) Airports
13) Lost in translation
14) The European Union.
15) The Human Rights Act.
16) Tony Blair.
17) Not being able to buy decent sausages abroad.
18) Fellow Brits abroad on holiday.
19) Non native speakers saying in English "sit down" rather than saying "please have a seat".
20) Strange bank notes with many zeros.
21) Baggage weight restrictions
22) Chewing gum stuck on the sidewalk (pavement).
23) People using the words "sidewalk" rather than "pavement".
24) Spitting in the street.
25) Expatriate private medical centre charges.
26) Russian nationalism.
27) Sports bars.
28) Thin, fatty bacon.
29) Rich Russians buying up British culture.
30) Good British television abroad.
31) Beer not served in a pint glass.
32) Beer not filled to the top of the glass.
33) Using kilometers rather than miles.
34) Seeing a Rolls Royce with blacked out windows in Moscow.
35) Russians in Russia with American accents.
36) George Bush.
37) Airport check in
38) Theme pubs (as above).
39) Not being able to drink the tap water abroad.
40) No decent curry restaurants abroad.
41) No Weetabix abroad.
42) No Colman's mustard abroad
43) People speaking with a tone of voice to make facts, sound like questions.
44) Anyone who has never seen or heard of: Only Fools & Horses, The IT crowd, Dr Who, Basil Fawlty, Bill Baily Or Peter Sellers.
45) Runny and cheap marmalade at breakfast.
46) Bad breakfasts at hotels.
47) Driving on the wrong side of the road.
48) Missing old British pubs where you can sit by the fire in the winter and drink a warm ale.
49) Missing British humor.
50) Using tea bags on strings.
21 Parent annoyances
1) Kid to dad: "Dad, baby is standing on the table".
2) Kid to dad: "The toilet has got nappies stuck in it".
3) Kid to dad: "I don't want to go to sleep".
4) Kid to dad: "Can you carry me, I don't want to walk".
5) Teacher to dad: "Your daughter hit Jane again".
6) Kid to dad in the park: "Dad I need to poo".
7) Kid to dad: "Dad I made a poo in my pants".
8) Kid to dad, in the car stuck in traffic: "Dad I need to pee".
9) Kid to dad: "Can you read me a story?" Kid gets out of bed and grabs ten books.
10) Kid to dad: Can I have another chocolate, Dad replies: No, Kid says, "Please". Repeat "no" and "please" ten times till dad gives in.
11) Kid to dad at the supermarket. "I don't want to sit in the trolley".
12) Baby pulling all the books off the self, for the tenth time in the day.
13) Baby eating an apple and spitting it out in a million pieces onto the floor.
14) Baby grabbing a water jug and pouring it onto the table.
15) Seeing Russians parking their car across zebra crossings.
16) Seeing other people driving (Russia) with their kid sitting in the front passenger seat.
17) Seeing other peoples kids running around in restaurants.
18) Traveling and forgetting to take the babies dummy (pacifier).
19) Not having the answers to everything.
20) Other peoples kids.
21) Flying with small kids on any flight longer than an hour.
Please take this quick poll
Related stories:
Best Posts
© All Rights Reserved.