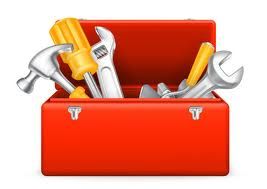 This blog would not be complete, without a section on Russians. It is rather difficult to explain and neatly put Russians into a tidy box of being this or that. It is not always wise to generalize about a nation or a people but I will give it a good try. In all generalizations, that are always exceptions.
Understanding Russians is hard, as it depends on their background, region of living in Russia, job, social status and gender. I only have experience of Russians, living in Moscow, as this is where I currently live. When I have written how to understand Russians, I am talking about Russians in Moscow. Outside of Moscow, they can be far softer than city dwelling Russians, like anywhere in the world, city folk are harder than country folk. Moscow, is a big mega city where only the strong survive and this may contribute to a hard facade of the general Moscow population.
It would love to say, all Russians have a naive, child like impression of foreigners and of Europe but this would be wrong, not all do. Some Russians, that I have met, often assume that other places are like Moscow. We all know the history of Russia, in all its negativity. Russia has moved on in the last twenty five years, from how it was but still has a very long way to go to reach full adulthood. Every time I have mentioned something negative about Moscow, to a Russian, such as the bad traffic for example, every time they will reply to me "but it's the same in London", I look at them and smile. I don't pursue the argument any further, as many Russians have a set idea of how things are outside Russia and they will not move from their opinion. This stubborn attitude, originates partly from the media and may have been passed on to them by word of mouth by parents and by grandparents.
When trying to understand Russians, it depends on who you talk to. There are a few main types of Russian, very poor, poor, average income, middle class to rich, rich and very mega rich. I have not met any very poor or poor Russians but I have met average income, middle class to rich and very rich Russians. I have given English lessons in many homes of Russians and seen how they live and it's been a truly fascinating journey. One thing has become clear, many Russians like to show they are either wealthy or rich. Having a nice car or many cars, is vital to their image, even if they live in an average to old flat. The image that the west has of Russians, loving designer, brand labels and bling is very true. If Russians can afford a designer label, they will buy it, no matter how stupid they may look. Imagine a fat, middle aged man, getting out of his Mercedes on a Moscow street, he is wearing a stretched D&G t-shirt, carrying a Louis Vuitton man handbag and probably wearing size, XXL D&G underwear.
In the Russian mind set, if something costs a lot, it must be very good, labels are a religion here. Russians with money, love marble in their homes, usually cream in colour and on every floor, in the house or flat. They love mirrors and large lights, they love large gas guzzling cars and often have a driver or two, a cook (live in housekeeper), assistant and a handyman gardener to complete this lifestyle image. The mantra here is, if you have wealth, show it in bright neon lights. This is a direct result of the past and a desire to break away from any strings of conformity. The individual is vital and Russians love home renovation ("remont") that it's almost a national sport here.
Of course, not all Russians in Moscow are rude but many are rude in shops, in the street and on the road. They do not see themselves as rude. I have found some to be rude but make allowances, as they treat each other the same way, I would say it's more cultural and historical than rude. Russians can be abrupt, blunt and to the point. They often do not see any point in walking on tip toe, in conversations but say what they think. There is absolutely no divide between the buyer and the server. In this, I mean you the "customer" are not really a customer or superior, just because you are buying something in a shop, ordering food in a restaurant or booking a hotel room, for example. You, the customer, are an equal and should not always be treated with respect, regardless if you are polite or if you speak Russian. Again, this is very much an historical trend that cannot not be shaken off in 21st century Moscow. I doubt it ever will be in Russia, leopards cannot change their spots. Many Russians, live in the past and hold on to it with clenched fists. National pride, fostered by the long running autocratic leadership, has installed a deep pride in Russia that is hard for foreigners to comprehend.
There are Russians that want to be better than they are or who have become successful, often via very suspicious means, they are bad in every sense of the word. This type of Russian will not hesitate to beat a man to within an inch of his life or destroy a person. They think of themselves only, they are proud, bad and very mad. Very rich Russians that I have seen, can be extremely arrogant and very rude. Money for them, can buy anything and fix any problem, politeness is a waste of time and energy. As a rule, Russians have high expectations and do not suffer fools gladly. They will not reply to an email, if it is not interesting and they will change or cancel a meeting at the last moment. They can make others dance to their tune. Negotiating during the cold war, must have been a hard job for outside enemies of the motherland.This defiant "my way" attitude, still continues today with the current power-base of Russia. Doing business here requires a new set of rules. Only the brave, with a good plan do business in Russia.
The older generation of Russian, over fifty years of age, can be very good and very kind. We had a neighbor who was in her late 70's, she had no money but often rang our door bell, giving us baked cakes and home made jams from her dacha (country cottage). She would take a metro and a bus to her dacha at weekends and then walk three kilometers from the metro station, to her dacha. The older generation of Russian that grew up in Soviet times, knew a different Russia and often struggled to survive. These Russians can have very big kind hearts. I have met Russians who came from the elite, from Soviet times. They are often over 60 or 70 and their parents were top communists, army chiefs or who were academic elites. These types of Russians, have a suspicion of foreigners and can be highly pro Russia, hard and a bit scary. They miss Russia as how it once was but still love the country with all their hearts.
Younger Russians, can seem, eccentric, naive and proud of their country, while others dream of leaving Russia to start a new life abroad. Many young Russian girls, dream of marrying a wealthy Oligarch. It is not unusual for Russian women to marry men, ten or twenty years older than themselves. The level of education is high in Russia and those that that study have a knowledge of many subjects. Many Russians are highly nationalistic, although they will say they are patriotic. The two are not the same and should not be confused. I find this pride in Russia, disturbing but I also admire it, as countries in the west, would be wise to copy this form of brain washing, to calm their nationals into a docile obedience. Russian do not see themselves as brain washed, they see Russia as strong, and they don't care what anyone thinks of them. Good for them I say.
I have noticed, that Russians love children and it is perhaps their love of children that has prevented them in the past, from destroying the west in any mass nuclear war, that would only have resulted in their own destruction. They have always been a powerful nation and are armed to the teeth, with enough weapons to destroy the world, despite the fact that many live in poverty in Russia, the pursuit of military strength, has always been their main economic priority, followed by filling their own pockets. Corruption here, is at every level, expected, encouraged and seen as totally normal. The past may never leave Russians. If Russia were a person, he or she would need many years in a psychiatrists chair to regain full mental health.
Naturally, there are exceptions to all of the above and I have generalized to give an idea of Russians. Although, we are all human, we are all born, shit, fuck and die, we are not the same culturally, intellectually, morally or socially and I think this is why some countries are in such a social mess now. My own country, the United Kingdom, is in a terrible social mess now, partly due to the failure to recognize that not all elements of society can fit together due to cultural differences. I digress.
Russians are different, proud and strong, they often do not care what others think of them, they often have very strange ideas of what foreigners think of them and they will continue as they are for at least another generation. In my experience, Russians can be very kind, good, bad, eccentric, rude and arrogant. They are very similar to other nationalities yet very different. The biggest difference, is their pride of their country. Russians are fascinating as they are scary and like any nation, come in all shapes, sizes, and beliefs. For me, Russians are simply unique.
© All Rights Reserved.