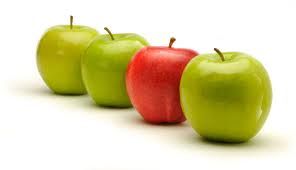 I teach two different Russian children. We will call one child Alex and the other child Anna.

Both kids come from different worlds, yet live in the same country. One lives in a palace outside the city centre and one lives in a sm

all flat in

the city centre. Their births took them into very different families and into very different lives. They are almost the same age. Anna has three nannies, wears Dolce and Gabbana shoes, while Alex has no nanny, wears shoes from Decathlon, like my own kid. Anna has a playroom suite, as big as many peoples flats, while the flat that Alex lives in, is smaller than Anna's entire playroom and bedroom put together.
Their lives are so different but both have one common goal, a goal decided by their parents, to learn English. They both meet a British man man, from North London. His only teaching qualification, is his experience and his mother tongue. He has two kids and also lives in Russia. He does not speak Russian but he spends his afternoons, meeting other peoples kids, in exchange for the Russian currency. Interestingly, the mothers of Alex and Anna are both charming and polite, despite their huge life style differences. Ale

x'

s mother is on maternity leave and stays at home, she will go back to work later.

The mother of Anna, will never work, wears designer clothes, spends her days shopping and is beautiful, if rather too thin. She is under 30 and her husband is in his mid 40's and is very rich. He looks like a bad, stereotypical Russian man, in other words, he looks like a bank robber. How he made his money is a mystery, although he works in a

financial institution

, where maybe

funds are redirected to

pay for

his own luxury lifestyle

?

I will never understand why these pretty and intelligent women, marry such men. These guys, are often rather ugly but very rich. Is money a powerful aphrodisiac to love? I

f

so, I find these women hard to understand. Is money more attractive than physical attraction? Maybe these women, find such men intellectually

attractive

? Attraction, could be a

separate

blog topic that I don't have the

time or the energy

for.

Sometimes

quest

ions, create more questions.
The flat of Alex, has one bedroom and has small kitchen, living room and bathroom. It's in a Stalinist building, built in 1952, it was once a grand lady but is now a old tired lady, like so many h

i

storic buildings in Russia. His parents sleep in the living room. Alex and I sit in his bedroom and speak English. I must say, I really like Alex and enjoy meeting him each week, he is a cute little boy, with a good heart. He does not have many toys but the toys he does have, he loves. He is polite and well behaved. We drink tea together and eat biscuits, while we draw racing cars on bits of paper, I often feel guilty to get paid for it, when I should help him for free but I have my own kids to feed. He loves cars and drawing helps to get him speaking English.
By contrast, Anna is

a little

spoiled, she is princess, pretty like her mother but lacks discipline, she is like this because of her nannies. I dread going there each week, despite the good currency exchange. We sit on lush, soft carpet, in her huge playroom, surrounded by hundreds of silent teddy bears and dolls, that look down on us from shelves on the wall. After an hour or so, nanny takes us down to the kitchen, where the cook has made Anna an afternoon snack. I am given a tea, served in fine, expensive china and Anna drinks her milk shake and eats her home made cake. After our tea, we make our way back up the large winding, marble staircase and go back up to her playroom. She decides to put on a fancy dress costume and flings open one of the many wardrobe doors, to reveal about twenty different fancy dress costumes, all hanging in tidy rows. Fairy dresses, Cinderella dresses, Princess dresses, pirate clothes. She flings open another wardrobe door, to show hundreds of designers shoes, most of which are probably never worn. She never sees her father, although her mother reads her bed time stories and eats with her. Will she grow up like so many of the other rich Russian kids that I have seen over the years here? Will she become empty, emotionless, joyless and monosyllabic but very rich? If

t

hese kids are the future of Russia, god help the rest of the population.
The kids kids, Alex and Anna, share one nationality but two very different life experiences. Both are happy now but I expect Alex will be far happier later. Anna lives in a huge marble house, with a live in cook, a team of cleaners that can be seen

pointlessly

polishing things all day, she has three nannies, a

personal

swimming teacher that goes to her home and two full time drivers, while Alex has none of these things a

n

d does not know of his fellow students life style, nor does he care. Alex draws pictures and plays Lego with his dad when he is home and mum bakes home made cookies, they are a normal family. In many ways, Alex is far richer than Anna will ever be but I worry for them both.
What do their futures hold? Anna will marry a rich man ten or twenty years older than her and follow in her mothers foot steps, Alex will become a top artist or designer and will marry for love. Contrasts dear reader, as fascinating to watch as anything. Two, young, green shoots in very different soil, sharing one nationality but seeing a different sun.
One day, I will be gone from Russia but these teaching experiences and observations will stay with me forever, when I have no teeth and sit in a chair all day, I will remember my days in Moscow and

the

fascinating

lives I met. If you like this blog, please make a Paypal donation to maintain

the

content.
Related stories:
Best Posts
© All Rights Reserved.