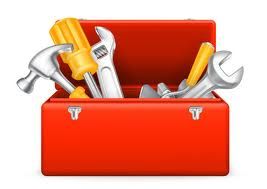 Moscow has many expatriates. The exact number is hard to say and rather hard to prove other than some dated data from the HSBC for Moscow that suggests, 90% of expats are male, 83% are satisfied with their lives and 76% earn more than they do back home.
From my experience, there are 3 main types of expatriates here in Moscow (see best posts expatriate types). People sent abroad to work, people who come here to look for work and people who come here for love. There are a few other obscure types here, such as socialists, wackos and drops outs but they inhabit the shadows of the expat community.
The main reason for anyone coming here, is ultimately for work. With the global economy in employment meltdown, many families grasp the nettle of opportunity and move to a place like Moscow where financial packages can be very generous, allowing them to save or have a great five star lifestyle.
Moscow is not the first destination that many sane people would choose to move to, but sanity can be thrown in the trashcan, in return of money, adventure or love. People come here, short term as single people or with their families. Moscow has many expatriate families. A lot are from America but also from other countries. The main groups are families. You will be here as a single man or woman or here with your family. People move here for work and stay anything from 2 to 5 years. Some stay a lot longer. To stay here a long time, you must love it here and be financially secure. Some stay here reluctantly, as circumstance insists it but they are not usually happy.

The Moscow female expatriate community

This community is big very big. Many wives here are here with their husbands and their husbands work at embassies or at big international companies, whose names we have all heard of. Many women don't work at all here and have one to four children. They often have live in or full time nannies, a driver on call and a "housekeeper". Many are from the USA, Canada and the United Kingdom. Their husbands are diplomats, directors, oil men, auditors, accountants, financial "experts", lawyers, consultants, retail directors and architects but their field of specialty can be varied. They tend to live in central areas but some live in gated communities outside Moscow. These families try to live near a school or kindergarten. The female expatriate community is largely affluent and usually middle class. These women have a nanny to take their kids to and from school and they spend their days attending expatriate baby groups, going to the gym or doing some form of part time work. Some work for Russian or international charities or do some work from home. Some women move here to be with a Russian husband. They meet their Russian husbands via language study, dating websites or on rare occasions, via their work.

The Moscow male expatriate community

As above, many are here in top jobs. They are here with their wives although many move here to work and meet a Russian girl, marry and have kids here with dual citizenship. A few slip past the radar of their company performance targets, appraisals and make a comfortable nest out of old photocopy paper and used paperclips, in a store room cupboard in the back office, often going unchecked and unchallenged for years. Many are American as well as other nationalities. They adopt Moscow as their full time home and are top earners, some change jobs and work for Russian companies and these guys have usually been married a couple of times. Many speak Russian fluently, as they have a one to one tutor or are married to a Russian.
On occasion, some guys move to Moscow to study Russian, return years later and settle in Russia, taking up Russian citizenship. To take Russian citizenship, you must either be crazy or love Russia or be in love. These guys love Moscow and assimilate totally into Russian culture and life and can be fiercely defensive of Russia. Many men, move here for love and set up home with Russian women, often via dating websites. They are usually financially secure and older in age (40 to 55). They are often divorced or widowed. They having nothing to lose by moving here and set up with a Russian woman, who is often years younger than them. These age gaps can be more than ten years and these guys often have a few kids from previous marriages. Many are attracted to the traditional Russian gender roles, where women cook, clean and take care of the men. Although large breasts, long legs and sexy Russian accent are also an important factor in the Russian attraction.

What is the expatriate community like in Moscow?

It really depends on your circumstance, single, married or with a family. If you are single it will be what you make it. If you are male it will be a lot of fun. If you have a good job here and if you don't look like Quasimodo, you will not be lonely at night and will have an active sex life and an active social party life. If you are a married female with kids, you will have a huge network of other mothers to link up with. You will join clubs and have time to keep fit and pop out multiple babies, on a yearly basis. If you have no money worries, life will be champagne sweet in Moscow. You will probably live in a free or cheaply rented flat, in a central area and will love the buzz of the city and expatriate, social dinner party scene. You will spend time with your kids and be the role of what many women did in the 1950's, you will be a "housewife" a rare and envious role these days. You will watch your children grow and will have an active involvement in their lives. Enjoy it, cherish it.
The male expatriate community has a lot of confident, highly paid, often highly arrogant guys working here. These guys work hard, often at the top of their game. They enjoy huge salaries and have huge delegated responsibilities. They are confident and very qualified. The expatriate community here revolves around sports bars, business clubs and families. The expatriate community is not an open friendly group, where everyone is is "in it together" but a group that is often highly competitive. These expatriate groups here, often reflect the wider society, of who earns more and who has the biggest flat, the most children and who has the best nannies, housekeepers and cleaner. The community can be bitchy, competitive, cold and often as genuine as a Gucci handbag, bought in a Tokyo market. When you meet genuine friends here, hold onto them and mix socially with them, they will be good friends here in Moscow for all of your stay here.
There is not really a "village" atmosphere here, that you find in some big cities.
Moscow

is big, crowded and busy and the expatriate community reflects that feeling from every aspect. The pursuit of money and top job contacts are the main goal. To live here, you must be outgoing, very confident, financially secure and emotionally strong. To work here, you must have a little luck, connections, experience and extreme confidence. If you are non of these things, you will hate the expatriate community here and you will not last the race.
Dear reader, please do not come here with any illusions of a warm and friendly community or you will be slightly disappointed.
Don't be naive and come with rose tinted glasses. Good luck with the move here.
Related stories:
The expatriate
© All Rights Reserved.