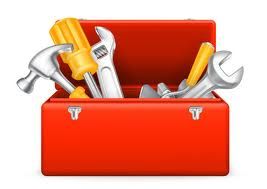 Winters in Russia are long and dark. Winters are usually like that and we cannot avoid them. The Moscow sky can be grey to black for months on end. It gets light at about 9.00 to 9.30 and dark in the late afternoons. This lack of sunlight brings with it depression and misery for some people.
People get sad at different times of the year this is called "Seasonal Affective Disorder" SAD for short. However, some people can be sad all year round and this is usually called depression or "manic depression". Moscow is a challenge on your moods and

I will offer some personal ideas for getting happy again if you live in Moscow.

People who are slightly ignorant, often assume that people who are depressed are simply "feeling sorry for themselves" and they "enjoy being sad". However most people with some common sense and some basic human empathy know this is not true. People who have depression are not sorry for themselves but are often the opposite. They consider themselves lucky but they often feel as if they are drowning in a world, or in a situation without any hope. They feel hopeless and joyless. Nothing brings them joy. They are healthy and they may have everything, have no money worries, have a loving family and have many friends. Many cannot explain why they feel depressed but in my opinion, the local environment plays a key role in our moods. Dark winters days are dangerous for people who get depressed and I would suggest to avoid Moscow if you suffer from serious depression or stress, although there are ways to fight it. Lack of light is a key reason in feeling low.

Seasons

Some people love spring, others autumn and some love winter. All bring with them different colours, smells, feelings and experience. All bring positive and negative feelings. Some people love to see the trees blooming and covered in leaves. Some people love to see the ground white and and to feel the crisp cold that Moscow gives us, anytime from late November through to late April. In Autumn, (fall) the trees look beautiful with all the browns, reds and yellows but when the trees are empty of leaves, it can look very depressing. Seasons impact on our happiness, as much as our situation does. Seasons are linked to SAD. Some people get depressed during a month in the year, when they must make their annual tax return, some get depressed at the end of the December when they must visit their mother-in-law for Christmas. In all seriousness, calendar months bring with them, a change in light, temperature and weather. For me, I hate dark days and dark cold mornings, from about November through to about April. I like many, suffer from SAD during the winter season.
In Moscow, the sun does not shine much in the winter but when it does, it is a beautiful sight to enjoy. The sky can be a deep, bright blue without any clouds. The air will take your breath away with it's so cold and your skin will sting. On days like these, get out and walk by the Moscow river, visit a good cafe in a park and enjoy them and feel alive. Days like these are rare gems to treasure and to enjoy and will help lift depression. The chances are that you will probably not live in Moscow again, once you leave here, so get into the Russian winter vibe and do as Russians do. Buy some skates, go skating in any of the large parks, go walking in a forest or skiing and if you are really brave, go swimming in the ice. Strip off, grease up with goose fat and dive on in, clean your spirit and do the pain for Jesus (I won't be joining you). Winters here are what Russia is about and winters are deep in folk law and in tradition. Russia, simply is winter, they own the winter copyright, you can't run away from it here, so live it, fight your SAD.

Summer times, are hot and intense here. Summer and winter in Moscow bring with them different challenges. The winter brings months of ice, dark, snow, cold and gray, while the summer brings months of heat, traffic smells and lots of sun light. In the summer, it can stay light up to midnight and later. These are called the "white nights". Two things may keep you awake in the summer, the heat and the light. Two things that may keep you awake in the winter are the central heating and the noise outside (see best posts).

Ways to be happy in winter

The dark can make people depressed. Waking up in the mornings, when it's black outside and freezing is very hard. The alarm bell goes off but it's still dark, your brain says it's night time, go back to sleep but the buzzing noise near your ear, says wake up and slaps your round the face. Your eye lids are glued shut and the bed is warm and will not release your from her vortex of comfort. Some people, use a bright light, an electric lamp light, to help with their moods and to help them wake up. You can buy these light lamps, anywhere and they can be set to come on at times during the day, especially at your usual wake up time. They create an artificial sunlight, that really does help to lift you out out of winter depression. I recommend buying a very long electric cable, not to hang yourself from but to plug in and drag the lamp around behind you in your flat or in your office, during these dark days. Sure, you may look as crazy as your old aunt but you will be happy in an artificial sun. Play some funky music and dance in the lamp light.

Music, really helps with depression. Try to listen to, happy fast beat music or jazz to feel happy. Please avoid James Blunt or heavy, classical music, you will feel worse. You can listen to it on your headphones. Store happy songs on your mobile phone and listen them on the train or at the gym. I find comedy helps me, during the winter and I watch stand up comedy on YouTube, laughter is better than any drug.
When you are away from your country, you can miss your culture. Keep connected to your culture by watching shows on YouTube that you enjoy. When the kids are in bed, get a cup of tea or chocolate, sit in a comfy chair or in a warm bed and watch things that make you smile. Watch some good stand up comedy, sport, a happy movie. The great thing about YouTube is its free and you can search for anything on it. You don't need to sit upright at a computer but watch it relaxed in a chair or in your bed on your Samsung or Apple tablet. Surround yourself with chocolate cookies, ice cream and a hot drink and laugh and feel your mood lift. Tomorrow is another day and you will be ready for the fight. Kick sadness out the door, don't let it beat you, beat it. Don't get sad, if you get fatter, get off your bum and exercise. Burning energy releases natural highs, that help with depression and SAD.

One thing I have always said, on this free blog of mine, is that it's very important that you get out of Moscow and indeed Russia, as often as you can, (subject to time and money). On average, try to get out every 2 to 3 months, from October through to August. Fly out of Russia and see some nature or visit family or friends. As the saying goes "a change is as good as a rest". Visit a spa, (wellness centre) or if you need sun, fly to a warmer place for a long weekend or for a week and recharge your sanity batteries. Moscow can drive you insane, if you let it. Time out, is vital, to stay healthy and happy here.
Many Russian's have county homes "dachas" and often go to them at weekends. If you are an expatriate here, you won't have a dacha but if you have any Russian friends that do have one, invite yourself to it for a weekend. Friends and keeping busy are very important to being happy anywhere and Moscow is no exception. Join a gym, meet friends, invite friends to your place for eating, drinks or coffee and be very active. Remember nothing comes to you, you must go to it. If you sit at home waiting for the phone to ring, you will have a long wait, Moscow is a hard bitch and she will not help you if you don't help yourself. Be proactive and get out, don't sink into the winter blues.

Many people turn to alcohol, pills or drugs in the winter (and indeed at any time). Stress and depression, drives many of us to drink and like any large city, Moscow is highly stressful. Drinking too much is not the answer, it helps for a few hours but the next day you will feel like shit and you will still have your depression. Try to find other ways to relive stress and depression. Good sex is one way, (if you can find it) meditation, a hot bath with candles and soft music, natural drugs like "Persan", natural herbal teas, yoga, naked sports, free style underwater origami, face painting, eating, cooking etc. Drinking alcohol or taking drugs, is not the answer and will make you fat and sick. Exercise, is by far the best way for your SAD mood. Go running, in the summer, in a park and in the winter, run at a gym. Try 60 minutes on a treadmill, followed by a hot sauna or steam and you will feel great again.
I find three things help me no to get too depressed here in the winter. One, is exercise, as often as I can, two, is watching or listening to things that make me laugh and three, is taking regular trips out of Moscow and out of Russia.

Seasonal Affective disorder, (SAD) is real and don't let it rule your life in Moscow or anywhere. Fight it, beat it on the bottom and send it packing out the door. Good luck drear reader, say fuck off to sadness and be happy. If you like this blog, make my kids happy and please make a donation via Paypal. All money donated, is used to buy them books. Thanks.
© All Rights Reserved.