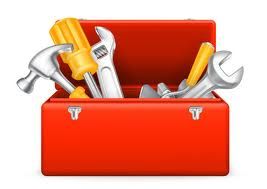 In probably the last "how to" edition of this year and possibly the last ever "how to", if the world ends this December. Here is help for surviving Russian "customer" service. It is not pretty or easy but a fact of life here. This well known stereotype, is very true here.
Europe and the rest of the world, is becoming like Russia, while Russia may one day, be like Europe and the rest of the world once was

forty

y

ears ago, in a twist of bitter, upside down irony. Everything below is not an exaggeration. There are of course, always exceptions here and when they happen to you, smile and thank the heavens for a positive customer experience. Russia is like a child that has been mentally or physically abused over decades. It was once told what to do in almost every aspect of life and given few choices by strict parents, the "state". Like an abused child, it could grow stronger and change or be damaged for life. Russians do not know what customer service is as they had no such thing as a "customer" and it will take another thirty years for them to improve. Some expatriates, learn how to talk to rudely to Russians in shops and at places where you pay for a service. You will be spoken to rudely or shouted at by Russians and if you speak Russian, shout back at them, it is the tradition here and is expected, you will be respected for it.
He who barks loudest, is the winner.
At the shop

I have usually said, you don't need to speak Russian to live here but sometimes it would be nice if you could speak Russian, simply to understand when you are insulted or to respond to a rudeness, with a witty insult in Russian. If you don't speak Russian, anger will rise up inside you and you will just end up pulling a face of anger and feel like a child when you are met with a cold or rude response from a shop worker, hotel worker or restaurant worker. At times lik

e

t

his, speaking

Russian

would be a big help.
They can all be rude from the restaurant, garage, airport, reception desk to countless other places, to many to mention here. In Russia, they have no idea how to queue (wait in line) just as they have no idea, how to drive in lanes on the roads. Getting in front of other people, is a national sport and is as almost as popular as "remont" (home DIY). One important rule, don't take it too personally.
They treat each other the same way.

You can usually spot the Russian at your hotel on holiday, as they will not be queuing properly at the hotel buffet. You, "the customer" are a nothing, a zero and an equal in the purchase agreement. The fact that you are giving your money, in return for a product or service, is as meaningful as why we don't need need to know how plankton sexually reproduce. Give your money to the shop worker and don't get a smile or a thank you. They prefer you to have the correct change and will get angry with you if you do not and will usually tut or sigh. Always ask for a shopping bag and don't always expect to be given one. If you get a thank you and smile, soak it in and feel warm with the world. They are often paid a low wage but rudeness

is really no excuse but usually the norm here.
At the supermarket

The most stressful aspect of shopping at a supermarket here, is the refusal of many Russians to follow a queueing system at the checkout. The best trick and one to watch out for, is the double trolley trick. You will be waiting with your trolley (shopping cart) and a person in front of you will be joined by their friend with their trolly. This new arrival to the queue, will have a trolley overflowing with food or will have food items that don't have prices on them, thus causing further delays to you, as you wait behind them to get out the shop and run for the hills screaming. The best advice is to be aggressive and be ready to kill, if another person tries to go in front of you. Be a ninja, be alert, don't day dream, text a friend chat to your wife, husband or girl friend, you have to be ready to guard your space. Be focused and be strong, guard your spot.
When you eventually arrive at the checkout, choose a girl or woman, who does not look like the result of a pregnancy, between two first cousins, from a village in a remote area of deep Siberia. Make sure she has a brain and is not drugged, dead or asleep. Your food will not be packed for you; by a smiling pretty student girl but will simply be bleeped through at high speed or at bleeped through at three times less, than the speed of sound and thrown at you or thrown into a Auchan bag. Bread, sausages, wine, cheese, yellow car antifreeze bottles, will pile up around your ears. Don't panic, move fast and pack fast. Check your receipt carefully, as items can be put through many times. One bunch of bananas can cost you the price of three.
At the restaurant

You can expect to wait for up to an hour, to have your physical existence acknowledged by the waiter, you may as well be invisible, a plant would be more visible to some waiters here.
I have written about eating out before (see Best Posts or blog archive). You will be shown to your table and then forgotten like your old, mad aunt at a family wedding. The waiter will give a menu to people who arrived ten minutes after you. Get up, and chase the waiter. Follow him or her into the kitchen if you have to and get a menu off him and beat them on the head with it and go back to your table. When the waiter comes to your table, give the waiter your order and count the leaves on the plant opposite you. He will bring the order to the table next to you, that arrived twenty minutes after you, keep calm and sip your beer, better still, read a good book. The waiter may bring your friends soup first and forget you or your soup first and forget your friend, the starter can come with the main course or after the main course or not at all. He may bring your pizza but forget the salad. When you complain, he will smile and look at you, as if you have just asked him for the meaning of life and walk away. Waiters in Moscow, have no training and often no brain. As above, always check your bill (receipt) you may be charged for roast chicken when you had only soup and charged double.
Getting a refund

Good luck. By Russian law, you have two weeks after buying a product or service to get money back. If you are not happy with your product, you may not be given your money back. You will fill out forms in triplicate, give your passport to be photocopied and give your product in for testing and go home and wait a week or two to know the answer. If it cannot be fixed, you may get your money back or a replacement but be ready for a fight, this is not Europe. Customer loyalty and satisfaction is non existent here and meaningless. If you complain, you may simply be told to go elsewhere. You pay for a service or product, with little or no security. When you buy anything, you are playing roulette. You are taking a gamble and hope you win. You may win and be satisfied or lose and walk away, angry and less rich than before. You, the "customer" are lucky to get what you paid for, lucky if it works and lucky to buy it. Bag up and fuck off!

Buying tickets

Ticket windows are only usually for artistic decoration and not supposed to actually be open or used. You may see a woman cleaning the windows, although no one will be behind them. You arrive at the post office, train station or theatre. You see six windows but only two are open. Don't be surprised and don't panic. This is normal. Slow your heart rate down, to speed of an arctic whale, open you iPad and pass the time surfing the net, read this blog or order your ticket online. However, as a cruel joke, you will still have to queue to get your ticket even if you order it online. The ticket seller woman, will be chatting to her friend Olga about her husbands drinking or processing each ticket sale so slowly, that Vladimir Putin will no longer be president of Russia. This phenomena is not limited to Russia but has spread to the rest of the world, like a rash of African swamp lava on your testicles we cannot escape it.

Home delivery

You order your goods online and the system asks you for a delivery time of AM or PM? You choose PM and feel hopeful your stuff will arrive at 5.00 PM. Not so, it could arrive at 11 PM as PM is PM and is open to translation, as spoken by a deaf,
Chinese,

insane carpet salesman. Credit cards are not accepted, only hard cash and have the correct money. If you order home shopping, check your bags before the man leaves, as stuff is usually missing from the orders, although you will be charged for it even if it is missing and you won't be able to prove it later (see rule 1 below)

I heard that their is a growth in Russian consulting companies, who now offer "customer training" to European companies. This Russian "customer care" training teaches basic behaviour patterns to staff. This training, is being outsourced to airports, customer call centers, shops, utility companies around the entire world. Russia is the start of the end of customer service, so be afraid dear reader, be very afraid.
The 20 rules of Russian customer care are:

1) The customer is always wrong.
2) The customer is a pest.
3) The customer is lucky to have money to buy the product or service.
4) Never offer a refund or money back, this is evil and forbidden.
5) Make the customer wait on the phone for at least 15 minutes and play very annoying music so he goes away. Never have an automated English langauge option that works or if you do, send the customer back to the main menu that's in Russian when he presses option 5 for English.
6) Tell the customer to go away if he annoys you.
7) Never smile, this is a sign of weakness.
8) Hold a book of Russian trade law in the face of the customer if he annoys you.
9) Never have enough change.
10) Swipe credits cards twice.
11) Don't check orders before sending them to the customer.
12) If you work in a supermarket, leave empty cardboard boxes all over the floor.
13) If you work in a supermarket block all the food isles with wooden food pallets.
14) If you work at an airport check in desk, don't allow child pushchairs (buggies) onto the plane.
15) Throw the change at the customer and tut or sigh.
16) If you work at a service garage, tell the customer his car is booked in but don't actually book it in on the computer system or have the new part in stock.
17) Don't have any knowledge what so ever about the product you are selling.
18) If you work in a shoe shop, stand around all day gossiping and ignore the customer that is what you are paid for.
19) If you work for a Russian airline, be ugly have a mustache and don't smile. If you work in Businesses class be highly sexy and charming.
20) If you see a foreigner charge him double, it's only fair since he is not pure and is not Russian.
When moving to Russia, you must have a relaxed attitude to most things or you will go nuts. Don't be in a rush and adjust to the system. Russians are a stubborn and a proud nation and you are a foreigner and guest in their vast, powerful country. They have lots of bombs, lots of oil and lots of very bad rich men, so if you don't like it you can always leave. Poor or non existent customer care, is in every service and at almost every level, unless you shop at some of the big designer shops in Moscow. Money will give you customer care but for most of us, we take a gamble when we buy something and accept the traditions with a heavy heart.
When you leave Russia for good or for holidays, you may find yourself shouting at people in shops or at other places where you pay for services. When you do this, you have become truly Russian. Good luck dear reader.
Related stories:
Best Posts
© All Rights Reserved.