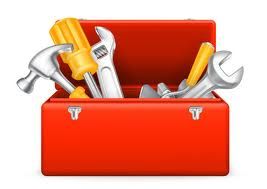 If you need to make good cash, teach the rich in Moscow. Russia's unofficial royalty. Finding this type of work, is hard but once you have done it a few times, you should be able to do it again and again. Pay can be anything from 2,000 to 3,000 Rubles per hour and a lot more, if you are a live in Governess or foreign nanny and teacher.
Teaching these people, takes courage and an open mind. The experience can make or break you and you really cannot be sensitive to rude attitudes. You will either be treated with respect or treated like just another home help. These rich people are often mega rich and their money is beyond what most of us could ever imagine, unless we won millions on the lottery. These people will not blink at spending several thousand euros on a mountain bike, a bottle of wine costing 1,000 euro is very small change for these guys, they spend big and own big. How they got rich, is often hard to impossible to prove but they did get rich and continue to get more money and therefor they have more needs. They marry one or two times, have multiple affairs and have multiple numbers of children by at least, two different women. These children need to be cared for, not by them but by a team of hired helpers, one of them could be you. In another "how to edition" I will offer some small advice on teaching these rich royals in Russia and show you what you can expect at these families. The experience will be a door to another world.

The helpers

They will have several cars and the preferred choice of car is always a least one Bentley and at least two S-Class Mercedes. They will usually have at least one full time help at home who will cook, clean and iron although they usually have a team of home helps. Most have one to two full time drivers on call 24/7. They have a team gardeners who plant moss on the rocks and trim bushes and usually one to two nannies and at least one personal assistant. The personal assistant, will speak at least one other language and will usually be young and very pretty, often later she will become the rich mans 2nd or 3rd wife.
Everything relating to you and your teaching, will go via the assistant, regardless if the mother or father is at home or even if they are in the same room as you, never ask them a question, they have an "assistant" for that. The nanny or nannies are the main bosses within the home and will watch you, the "teacher" like an alligator protecting her eggs. I have written about Russian nannies before (see Best Posts). Let's just say, they hold the power to have you fired or employed and what they say, goes within the rich, Russians home. They can often be very jealous of you the "foreign teacher", so use extreme caution with these women. They have often been employed by the family for many years and have raised one or two children within the family. They know where their bread is buttered and will kill to defend their territory within the rich Russian home. Many rich Russian homes, have two nannies and one will be the captain and the other her spy and second in command. They will not speak any English, which is why you were hired as a teacher. They will be pure Russian in thought and in attitude and this will have positive and negative results for you as the teacher. If you teach within a private gated community, there will be many other nannies to spy on you, if you take your adopted child and student out for morning walks, within the grounds and community gardens. Mobile phones are used as two way radios, to report back your movements and interactions to the captain nanny. Everything yo do is monitored, be careful, as if they are jealous, they can invent stories and get you fired or even arrested in Russia.

The cooks, are the corporals to the captain and do all the meals, from breakfast to dinner including any demands made by the children or by the parents. They tend to cook classic Russian dishes and are very good Russian cooks. They are second in command, after the captain nanny within the house, so don't drop your guard with them as they can be as dangerous as the main nanny captain. The drivers do all the driving and can often be ex police, army, hired thugs or security guards. Some carry guns on them or in the car and will kill if so required without fear of legal prosecution. They drive fast and confidently. Most do not speak any English. All the staff within the home, have been chosen carefully and you are a guest and visitor, you are the foreign outsider and must be careful and polite at all times to fit in with the team. They pay you well, so be sensible, safe and do a good job, you can easily be replaced by a phone call.

The rich famil

y

home

The home of the rich Russian, will usually be big to huge. It will be done in a style that can be like a mountain cabin on a huge luxury scale, an Italian villa, a French chateau or a tasteful contemporary home, that looks straight out of a top design magazine. These houses can be beautiful to vulgar and often, these rich Russians, want to show it and say to the world, "I am rich and fuck you". They can be like a lottery winner or football player, from a poor background, who has no class, taste or education, who suddenly finds himself loaded with huge amounts of cash. He will spend, spend, spend and money is no object to getting what he wants, when he wants it.

Marble and gold are very popular to decorate the rich, Russian home. Often, the home interior will be along a predictable set theme. Popular, interior themes for rich Russians, are: ancient Greece, Italian or French but often done to look like a low budget, movie sets. Marble is very popular and most of the floor, in these houses, will be in white or cream marble, imported from Italy. You will not wear shoes in the house but only socks, so these marble floors (that will include many stairs) can be death traps and will be like walking on ice. Walk carefully and slowly or you will have a bad accident, when you slide along the marble floor, face first into a priceless statue, that is in the shape of a giant, crystal penis. Although your pay will be good, it won't cover any imported art that you may accidentally break while looking after your rich students.
I am not exaggerating but taps (faucets) will usually be in gold and in the shape of a fish or a swan. Mirrors, will be big and tinted and there will be many around the house. The oligarch wife of husband, loves to look at themselves as much as possible and where ever they can. The home will have large solid, high doors and the house will usually have an air exchange system and vacuum cleaner outlet in every room. There will be marble statues and heads in many rooms that would not look out of place in an art gallery, they will be expensive but often in very bad taste. Rich Russians, like huge, eat you up sofas and many of them will be in the living room and will seat six people or more. Big cushions are placed artistically on the sofa. Popular, cushion and sofa colours are purple and dark velvet is the preferred choice of fabric, followed closely by silk.

The parents bedrooms will often be the size of the ground floor, of an average European, middle class, family home and there will always be an en-suite bathroom and a walk in wardrobe. The bathroom will have two or three sinks, a walk in shower and a bath, big enough for four people. Taps will be in gold and there will be a vulgar, crystal chandelier, hanging from the bathroom ceiling and of course mirrors everywhere in the bathroom and bedroom. Most of the bathroom equipment, will be top end and imported. The walk in wardrobe will be the size of a room and will have a his and her division of clothes space. His shirts will all will all be pressed, neatly folded and sitting on their own shelf or draw, that will go from the floor to the ceiling. He will have hundreds of designer shirts, suits and shoes. His shoes will be polished, every few days and his shoes will sit in tidy lines, on racks from the floor to the ceiling, waiting patiently for their owners feet. Her section, within the walk in wardrobe, will be the same but Italian handbags and shoes will be into the many hundreds or thousands. Designers brands are favored by rich Russians, as rich Russians believe that if it is expensive and "designer" it must be good and must be shown, regardless of how ridiculous they may look.

The kids bedrooms, will be also be done in design themes. I have seen some rooms, that look like old ships. The kids bed, will be up a spiral staircase and will have a ships wheel, mast, telescope and rope rigging. The bedroom door and en-suite bathroom, will have round ships brass windows and all rooms will have large plasma televisions, for all their computer games. Toy boxes, will be on shelves, never opened and will still be their plastic wrapping. The kids will have hundreds teddies, dolls and control, helicopters, cars and tanks. The bedroom flooring will be in dark wood, often in rich solid mahogany. The house will have a few themed rooms. A Turkish, Bedouin tent style is popular and the room will have a large snooker table, a full professional drum set, carpets, antique Spanish pistols on the walls and a bar area. Cigars and fine cognacs, will be on display on the bar. Look but don't touch. Rooms like this are big chill out zones for the kids and adults. I had great fun bashing the drum set, when looking after my adopted child.

The house will have a security guard and two and three ugly, bite your bum dogs, at the main driveway entrance. The guards will sit in a cabin all day and night,
smoking

and there will be cameras all over the property and a high fence around the entire garden perimeter. The grounds will have a least four double garages and the family will have a collection of motor toys. These toys, will include, motor quad bikes, motorbikes for kids and adults, motor go carts and motor scooters. All homes, will have a spa section to include, a large pool with water that will be almost hot to touch. In the pool area, there will always be a bar, six person jacuzzi, sauna, massage room and steam room. The pool area, may be in the theme of ancient Greece and may have fountains or fish spurting water from their mouths, that will be along all the walls near the pool. If you touch, the walls they will be solid and not made of paper as in a movie set. Don't be surprised to see Elizabeth Taylor, reclining on a chair by the pool, being fed peeled grapes by a collection of grateful slaves.

The children & parents

These rich kids, can often be a sociological study, into how not to raise a child. These kids have everything and have had everything, from when they were born. The simple pleasures in life, that most children get from opening a toy are lost on these kids. They can sometimes be like machines, without emotion and have the attitude of "what I ask for, I get". This results in them not having any or little empathy, joy or love for themselves or for other people.
The parents, have contracted out their children's care to others. These kids, only see the father when he is in the mood to to see them and the mother will eat with them but will not dress them or ever change a babies nappy. The nanny will be the mother and will often love them like a mother. The parents, love their kids but have their own lives, hobbies and interests, that come above hands on care for their kids. They have money and don't need to, or want to, directly look after their children. They pay others to do this dirty work. Many of these kids, from rich Russian families, have never ironed a shirt, made a sandwich or tidied their rooms. Many are sent off to top public boarding schools in the Untied Kingdom and to other countries and then simply continue in the family "business" or just don't work when they are adults. They can grow up, as empty human beings, protected in a vacuum world of money and need and are often disturbed, dysfunctional people.
Money can buy what you want but it can bring with it, terrible consequences for children who do not know where it comes from or how hard it is to make it. This is worse, if the father stole his fortune or made via illegal or dubious means. These means were created in a country that went through rapid change and in a country with few enforced regulations.

The teachers job

As a hired help, you will be joining a team of other hired helpers but you are a status symbol and an important part of your adopted child's life, to these rich Russian families. If you are British, you have culture, learning and experience and you are like a pet poodle, to these families. You may be hired to teach kids very young kids who don't yet speak Russian, in the belief that you can teach them English, before they can actually speak Russian. Your language, will somehow enter these rich kids, via some form of osmosis. Apart from trying to teach these disturbed, machines English, you also have to be their foreign toy and play partner. You will be expected to take a snow ball in the eye, if they want to play with you in the snow outside. You will be expected to play football with them, sing, draw and paint, although they will probably have other teachers for drawing and singing lessons. You will become their adopted mother, father and friend, although you will be in competition with their nanny, so be careful of what you say and do, as it will most defiantly, be repeated to the nanny, regardless of the truth and she will repeat it to the mother, who could then have you fired and shot and buried in a lonely forest, somewhere in the outer regions of Moscow.

Of course, not all rich kids are hard work and like empty machines. Many can be polite, respectful and educated. Their attitude will all depend on their nannies teaching. If they had a good, caring, open minded Russian nanny, who taught them manners and who disciplined them when they were bad, they will usually be good kids and not a big problem to you. It all depends on their nanny and on their parents "hands on" or "hands off" daily involvement in their childcare. These good kids, within the mega rich are sadly rather rare. If you get a good kid, with a good nanny, stay at the family and enjoy your high pay. If you have a machine kid and witch of a nanny, walk away or even run away, no high pay will be worth such hard work and headache. They say, Russian nannies have "big hearts" and this is true but they can be so soft with the kids as kids are "from god", some kids, especially rich kids, can be horrible children to be with. Choose your rich family carefully and always do a trial lesson before you agree to take on a rich kid, long term.

You will need to know English and how to teach it and if possible, you will be a parent yourself or you will have taught kids before. If you are none of these things, then you will not last long, teaching these rich, Russian kids. Never shout or raise a hand to a child that you are teaching, especially if they are rich kids and treat them with extreme care, they are Russian royalty and dangerous. Their arrogance, even at the young ages of six or seven, will annoy you but ignore it and think of the great money. Get them to trust you, respect you and like you and your job will be easier and you will last within your new rich, Russians home. Gaining any form of respect, from these rich, Russian kids, will be hard, they will usually only respect you if the nanny does, as she is their boss and adopted mother.
You have two mountains to climb, when teaching these kids. One is their nanny or nannies respect and the other is the kids respect. If you can achieve these objectives, all will be fine. If you think any of this is an exaggeration, I can promise you it is not. If you teach at a rich Russian family, it will be an interesting experience and will be very good money. It will be a sneaky look into another world that you will never forget. Good luck dear reader and happy teaching.
Related stories:
Best Posts
,
How To
© All Rights Reserved
.