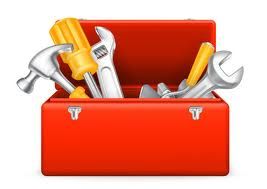 I am no expert but here is some suggested help on how to walk in Moscow (You will need legs and a sense of humor) and how to take your kid to school. If I'm very bored one day, I'll offer you my lucky reader other Moscow "how to's" later on in this blog. Walking in Moscow or using a pushchair (stroller) takes skill and a new way of walking. The same applies for taking your kid or kids to kindergarten or school. You will need to buckle up and be strong for the battle ahead, here's how to do it from a non expert and SAHD.
The pavement sidewalk

Most, if not all of the curbstones are uneven or high in Moscow streets, so you will need a pushchair with large wheels (I'll use the word pushchair to mean stroller) if you can install tank tracks to your pushchair, it may be better. When you approach a pavement (I'll use the word pavement to mean sidewalk) raise up the pushchair on its back wheels, like Evil Knievel so that you bounce from the road onto the pavement, in one smooth easy jump. Once baby and pushchair are safely on the pavement, your next objective is to avoid the many large deposits of bodily spit that cover most of the pavement areas. Doing so, will save time when you get home as if you keep your pushchair inside your flat, you will have to wash the wheels or you will cover your clean floor clean with sticky glob that may contain every unpleasant disease. When pushing your kid along the pavement, keep one eye on the floor and swerve around any spit you see with the skill of a formula one driver. Spit covered wheels, ain't a pretty sight.
The pavements are also often used for parking. Russians, like big fuck off, fuck you cars. The bigger the better. These cars, often have black windows and look like small tanks. Dimitry, will mount the pavement at speed, while on his mobile and will be blind to a father, mother, dog or old person who may be walking along the pavement. People on pavements are a major pain for Russian drivers and should only be used for parking and spitting. When walking, please be careful. If your kid is walking with you, hold his or her hand and always have extra special eyes. Develop eyes that can rotate around your head or the head of an owl. Keep both eyes fixed ahead of you, down, up, to left and right and when walking. Don't worry dear reader, after a few weeks you will be skilled at Moscow pavement walking. In the winter, you will need to look up as well as ahead, down, left and right, as large icicles can fall from great heights and will tun you into a human popsicle.

Crossing the road

This is a vital stage in surviving Moscow. Forget zebra crossings, they are on the roads but have little meaning and little legality. They are there to annoy most drivers and you are there to use them, to annoy most drivers, that is your pedestrian function and your role. If you use them, you are preventing a driver from reaching his or her destination by a minute and you should be shot or deported. Approach the crossing with care and stop on the pavement edge. When you see a driver approaching, make direct eye contact (or jump up and down and wave your arms like a mad person holding yellow flags) as you may be interrupting his or her important phone call. Once the driver can see you are waiting to cross the street, slowly inch out onto the zebra crossing but only once they have actually stopped their car and can see you exist in their driver goggle world. Walk across the road, in a confident manner, with your head held high (with a "fuck off" attitude in your eyes) while at all times, keeping one eye one the driver and on the car behind him. It has been known, for cars behind a car that has stopped at a zebra crossing, to get tired of waiting and just go over the zebra crossing regardless if anyone, man, woman, child or dog is on it. Cross the road with speed and thank the gods when you reach the other side safely, kiss your ass hello.
The same applies to traffic lights. Traffic lights are there to annoy all drivers and should only be turned on and used at Christmas time. When crossing, give the driver a direct "stop you stupid bastard" look as he or she is busy on the phone and may be unaware of you, where they are, the time of day or even the city they are in. Make them see you and not the inside of an ambulance ceiling.

You can use one of the many underpass road crossings in Moscow. Some have ramps some don't. If you are a mother, attractive and have large, round plump breasts, most men will help you down or up the steps with your pushchair, while they keep both eyes fixed on your cleavage. If you an unattractive, ugly women or stay at home dad like me, look pathetic, sad or injured and a person may help you down or up the steps or simply ignore you as you grunt up the steps in pain.

Walking to school with your kid

Most small kids don't like walking to school, what ever the country or city. You can try to talk to your child before you leave home and tell him or her to walk and that "daddy cannot carry you on his back for five kilometres to school" and hope they listen to you. You can also take a helicopter, sherpa, limousine, metro, bus or taxi to school. If you are lucky enough to be able to walk to school, you can simply bribe your child to walk by offering him or her sweets, money or a scooter, as a fun method of transport to school. If you are brave, you can also use a scooter, then you and your child can both bond and go to school together. Forget the looks of amusement from pedestrians, as they see a large grown man, wobbling down the pavement on a tiny scooter. As parents, we must suffer the slings and arrows of ridicule, as we love our kids. To hell with what other people think of us, screw them. A word of warning about small kids and scooters. Many small kids will know how to use it but may not actually be looking where they are going on the pavement. Be ready to apologize to countless old ladies and drunks as your kid crashes into them on his happy way to school.

Decoat & descooter

Once you have negotiated the Moscow roads, survived the spit, injured old ladies and drunks, your next task is to enter the school and leave your child safely with the over worked, underpaid teacher.
Descooter your child (tearing him or her off it screaming) before you reach the main gates to avoid further casualties and enter the school area (the hell zone) and don't leave the scooter in the door way, it will be taken way and exploded by the school staff or stolen by the school security guard. You will note, that there is usually only one door in and one door out to all classrooms, as a result the doorway resembles the only life boat on the titanic. Most schools were deigned by people who don't have kids, so keep this in mind as you gasp at the terrible ergonomics. Keep calm, take a Valium and sit down with your child outside and wait for the door rush to calm down.
Most coat areas at schools for small kids are very small. Parents have to get down on the floor, to decoat and undress their child for school. This involves taking off their coat, hat and shoes. If its winter in Moscow, you will need to peel your child like an onion and remove, ski trousers, tights, boots, hats and gloves. You must do all of this with the soothing background noise of small children screaming and endure being kicked in the face by your child and kicked in the back by other parents passing by you in the corridor, as you undress your darling. There are a few ways you can avoid this stress. You can undress your child outside in the snow, leave your child in his winter clothes and send them into the classroom, hoping the teacher does not see, or simply stay at home. When you say goodbye to your child, make sure the teacher knows your child is with them and then run for the exit, light up a cigarette or joint and relax until the next day arrives, alternatively, if you can't be bothered to collect them at home time, leave them there in a cupboard with a sandwich and torch.
Related stories: We like this site very funny dad photos.
© All Rights Reserved.