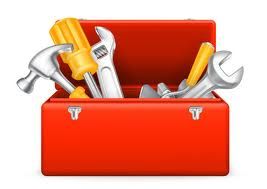 You have just arrived in Moscow. The lack of exercise and excessive quantities of chocolate cake that you have been eating in recent months, have made your belt far too tight. It's time to burn that fat, get out and join a gym. In Moscow, you can go for super luxury, (VIP) mid range or crap. Joining a gym in Moscow, is vital if you are a stay at home parent as it will get you out the flat. Joining a gym here is also necessity rather than a luxury, as the winters are cold and long and jogging outside is a bad idea and a dance with death. There are many gyms to choose from.

Posh gyms

Luxury gyms such as "World Class" and others are VIP clubs and can cost from 3,000 - 4,000 euro a year. To join, you will mix with

Louis Vuitton types, trophy dog owners and some very vain people. If you don't mind this and can afford it, then go for it. The changing rooms will have rain showers, free quality soap and will be clean and luxury. The pool will be large, beautiful, warm and child free.

Louis Vuitton types

, don't want their hair soaked by splashing devil kids and want to lay by the pool, showing off their pedicures, manicures, waxes and sunbed tans. The swimming pool areas are like luxury spas. This type of gym, will have very good equipment and should be open all night. If you don't have children or don't like children and can pay for this type of club, then join this type of club and join an exclusive life style. Buy into a dream.

Down market gyms

I have no direct experience of such a places, so cannot really make any solid suggestions, although I have visited some places here, to get an idea of what they were like. These clubs are for serious body builders and wackos. Many of these guys, like to chase the sausage, so be warned if that's not your style of eating. These places usually have good basic weights, basic showers and no swimming pool. These places can contain some very strange men. If you want to pump iron and pump something else, then join this type of gym.

Mid range gyms

These clubs are expensive but not as expensive as "luxury". They often offer a family membership. A single membership is cheaper than luxury, while a family membership for two adults and one child will be the same as a single membership at a luxury gym. These gyms have free or cheap childcare facilities, that are supervised by professional childminders. The kids room, will have an activity center, child high tables, games and a kids toilet. You can leave your child at one and head on up to the gym, swimming pool or coffee shop, for a few hours of "me time". They will have a swimming pool. The pools in these places are often long, cold and narrow and will have fanatic crazy swimmers, hairy swimmers and screaming kids. These pool areas are not "spas" but are fun splash zones, that are noisy and wet.
Some Russians, swim how they drive, so if you are in the pool and in their way, they will not signal or wait and will swim through you in their splashing rush to flop over and head back the way they came in the pool. Stay in your lane and keep your eyes open for on oncoming swim traffic. Splashing water and aerobics are constant and you won't find much peace to chill at these pools. The gym will be very well equipped and there will be helpful, professional trainers around to help you to train or offer you private coaching. These trainers are very good and have studied physical fitness are
athletes

or ex athletes.

The pool will sometimes have a small, separate child's pool. The club will have a sauna, steam room and sometimes a Jacuzzi. The changing rooms will be a bit tired looking but the lockers will be large and the changing rooms should have free hairdriers, cotton buds for cleaning your ears and cheap free soap in the showers. These clubs get very busy and can be open from 6 am to 11 am and sometimes open all night.

How to use a mid range

gym

First you must join. If you are a man, it will be hard not to join, as these clubs, hire a collection of young, attractive girls to show you around the gym and to join you up to the club. They will wear very tight short skirts, high heels and will look sexy but cheap. Your male hormones will be fighting your wallet, logic and financial sense, so you will probably join up with your tounge on the floor. You will leave the club, in a lusty daze and ask yourself what the fuck you just did. Once you have cooled down and put your hot credit card away, you will not regret joining, as these clubs will give you what you need in terms of fitness and facilities. These clubs are good. However, in Russia, there is sill very poor or no customer service and once your money has been taken, you are on your own. If you are not happy about some aspect of the club later, you will have no come back or refund. Visit several before you choose one to join.

Once you are a member, you will enter the club doors. Put blue, plastic shoe covers over your shoes. Russians are obsessed with these things and cover their shoes up everywhere, I often think they wear them to bed. Go up the steps, give your card to a pretty girl at the reception and she will give you a locker key and a towel card. Go to the coat woman and leave your coat with her, she will give you a coat ticket token. Russians are obsessed with coat rooms and always leave their coats with a women, at public buildings. When you have left your coat with coat woman, give your plastic card towel token, to another women and she will give you two towels, one small, one big. Head on down to the men or women's changing room. Find your locker and change.

Once in the gym, do your exercise. Russians don't usually follow a weights "etiquette". By this, I mean, they won't always expect you to finish your set of weights or expect and allow you to rest between your lifting sets, they will just want to jump in on your machine. Don't get stressed or intimidated. Tell them to wait and finish your sets. Waiting and common manners, are not always obvious among Russians in Moscow and this is apparent in the pool, in the gym, in the shops and on the roads The gym should have excellent running machines with Internet and computers. The running machines will also have televisions but all of the channels will be in Russian, "MTV" is not the music channel we are used to. The machines will usually have multiple language selection, so don't worry you will know how to select your running, cake burning program if you don't speak Russian.

The gym will contain man hunters. When I say this, I mean it will contain very pretty girls wearing very tight, sexy exercise clothing, who are hunting for men, preferably wealthy men. If you are a single expatriate, working for a top international company, or recently divorced, then you should be able to secure yourself some prime, Russian real estate, in the form of Russian ladies. However, these women have been known, not to care if a man is married or not, so be careful guys. If you look good and have muscles, you will be eaten alive. If you are married, be strong and don't encourage them. Focus on the weights and don't be tempted to flirt.

When you have finished in the gym, you can have a sauna. Russians call a sauna a Banya. They think a sauna is Finish and is dry heat. Their Banya is actually a sauna as we know it but don't upset them or get into an argument about the differences between a sauna and a Banya, it's not worth it. They wear funny hats in the sauna (sorry Banya). This is to protect their hair and blood vessels, you will look odd without one. These hats are soft and white and come in different shapes and sizes. You can put water on the hot coals and this is encouraged. Russians like it hot and a "Banya" is a great place to chat and to relax. If you don't like a sauna, you can have a steam room. Russians accurately call this a Hamam. It is a Turkish wet room and not as hot as a sauna (Banya).

When you have finished your Banya, Hamam or traffic accident swim, change and return the dirty towels, return the locker key and don't forget your coat. Leave the club, making sure you don't walk down the street still wearing your blue plastic shoe covers and join the Moscow smoke, to head home or to the office, with your body toned, marriage in place and your dignity intact.
© All Rights Reserved.