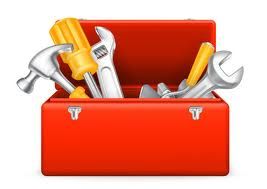 You find yourself in the big city of Moscow, you don't speak a word of Russian and you need to get to an address. You can panic and let your pants fill up, stay locked at home, get outside and get to where you want to go. It is possible to find anywhere in any city, so do not be afraid dear reader. You do not need to speak Russian. Let me take you by the hand and show you how to do it from another "how to" edition.


Electronic tools

Most people that walk upright, now have a computer or a phone with the Internet. In an ideal world, you will have the Internet, a computer or tablet and an ink printer. The Internet will give you a map of where you want to go. Simply use "Google Maps", type in the address in English or a metro station and it will produce a map. You can them print this out, study it and put it in your pocket. If you have a mobile phone, (handy/cell phone) it will probably have some map on it. Google maps speaks, is the best tool for finding any address, in any city, anywhere in the world. Type in the address and it should speak to you to tell you when to turn left, right or go straight on. The voice is usually American but the directions are usually good to very good. If you find yourself waist deep in a river, or facing a large tree, then the map has sent you the wrong way. If you don't live in the 21st century and have come here by a time machine (as I have done), then you can use a paper based map, they are called "books" and were once widly used by most people.
It is always best to get the person you are going to see, to give you good directions and can be a lot of fun as prepositions are very hard for non native speakers and giving directions will give them a lot of practice and you some cruel, linguistic pleasure. In reality, they will probably say use Yandex ( a popular search engine in Russia) or Google maps. Kiss your loved ones goodbye and head out into the big city.
By foot

If you are trying to find somewhere in Moscow by foot, I advise you to have two legs, keep calm and allow plenty of time to get to where you want to go (at least an hour or two). It will help, if you have some basic understanding of the Russian alphabet. You won't need to recite the Russian trade code, (although I'm sure it would be fun) but you will need to know what Russian letters are. This is because the street signs are all in Russian, with the exception of some rare signs that are for tourists. The street signs are usually high up (sometimes missing) on the walls and Russian street numbering, is a degree subject of great learning. Blocks, have many entrances and are numbered in an upside-down logical way, that makes Chinese look very easy.
The "ground floor" in Russia, is actually the first floor, so if you arrange to meet a person on the first floor, don't panic just stay in the entrance area on the ground floor and keep calm. A security guard, will look at you as if you have just asked to sleep with his wife, don't worry security guards are every where in Moscow, everyone is seen as a thief. If you arrange to meet a person at their flat in Moscow, I suggest you keep calm, take a small Vodka and have your phone ready to call for "help" when you inevitably will get lost. This is because blocks of flats in Moscow are HUGE, with large gardens with multiple entry doors. I always, ask the person I am meeting to describe the building and entrance door, so I know which one to use but I still get lost.
If you are a charming guy, lost, sad or not ugly, target a pretty girl that looks vaguely intelligent and she will probably speak some English and will help you. I always do and have often been shown right to the door by a girl when I was lost. I don't know if its because I am charming, ugly or if she felt sorry for me but it always works for me and can work for you. The same can be said if you are a girl but don't target a guy who has no teeth, smells of beer at 9 am or who smells heavily of pee. Be safe and be sensible. Never go anywhere alone at night if you have not been to a place before and try to go with a friend or take a trusted taxi service. Russian people are usually very happy to help a foreigner find his or her way to an address and will often take you there saying "follow me".

By car

In Russia, it is hard to turn left, which is strange as the country was once very left politically speaking. The roads are vast and busy, so you will need to be brave and focused if you intend to go somewhere by car. You can turn left but only at certain points on the road where there are broken lines, if in doubt, follow other cars. You can usually turn left at bridges and at traffic lights. If you miss your left turn, you may be trapped and forced to travel to Siberia before you can eventually find a left turn, to back to your missed turning. Turning right, is far easier and a lot less stressful. If you need to turn left or right, get in the correct left or right lane. Do this with care, as road lanes are often guarded to the death by drivers and if you go in front of a driver, you are committing a violation on their space and they will often drive back in front of you to send you a message that it is their lane, their road and their city so "fuck off". The use if your indicator and signalling is unnecessary in Moscow and a signal device is only in your car as a novelty decoration, just look in your mirror and move to the left or right, do not signal.
Use you mobile phone map to help you find where you are are going keeping one eye ahead as you drive and don't spill your coffee. If you not speak Russian or read Russian, the road signs will be impossible to read and you will die and crash in a ball of flames. Driving in Moscow is stressful and trying to read road signs in Russian is very dangerous, please don't try it dear reader. Let your phone help you or take a friend to direct you.

By public transport

Being an openly, self confessed snob, I try to avoid public transport what ever the city, as I don't wish to travel with common people and to breath in garlic, body smells or stale breath but on occasions, public transport is the safest and cheapest method to get from Z to W. I won't repeat "How to use the Moscow metro" here but the system is fast, cheap and easy to use once you have mastered the system. You can download, free Moscow metro maps, to your telephone and this will save your life if you are lost on the metro. If you are guy, do as I have said above. You can use a bus or tram. I have never used a tram, as I am a coward but I'm told they are cheap and easy to use and are powered by something called electricity. I have used a bus they are slightly unreliable but are cheap and can be a social adventure and a fragrant adventure. Carry a pack of disinfectant wet wipes to clean any seat before you sit down on a bus, tram or metro. If a loony starts speaking to you, move seats. Never make eye contact and dont show emotion.
Traveling on public transport, will give you a taste of the city and peek into the alien life forms that inhabit your chosen city abroad.
Bicycle

,

motorbike

and

oth

er forms of transport
Bicycles and motorbikes, are not recommend, unless you are brave, insane or have a death wish. Having a Russian driver will take all the stress away. Let your bottom, be gently caressed by soft BMW leather, while you sit in the back seat reading the newspaper, sipping a coffee. Many expatriates and Russians have drivers and although expensive, they are a wonderful luxury in a place like Moscow.
Many Russians just flag down a driver in a private car if they need a lift. It's a form of hitchhiking, that you pay for. You will need to speak Russian to do this and negotiate the price before you get in. If the driver has a large chainsaw on the back seat, a handcuffed, sweating man or any chickens, don't get in the car. I personally would never hitchhike anywhere alone.
Happy journey and be safe.
Related stories:
Best Posts
© All Rights Reserved.