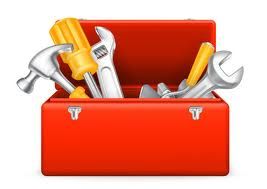 So you have arrived in the motherland and feel like a rabbit in the truck headlights. You don't know anyone, don't speak the language, can't read the signs, don't know where to shop and your pants have filled up with the brown stuff. I'm here to clean your bottom and offer some free, friendly advice in another installment from the "how to" editions. A lot of your survival, will depend on your situation, gender, income, location and reason for being in Moscow. These factors will contribute to you sinking or swimming in Moscow. Your survival, will also depend on your outlook on life and reasons for being here. If you see it as an experience and an adventure, you will survive. If you see it as sentence and duty you will either go mad, get very depressed or leave Moscow, faster than an enemy of Vladimir.

As I have said before, you don't need to speak Russian to survive here but it will help. Before you move to Moscow, research, network and make a survival plan. There are resources open to you that can easily be found on the Internet, like this wonderful, free blog. I suggest about six months before you move to Moscow or indeed any country, start to search on the Internet for people in your future situation. Don't leave home with a tent but forget the camping stove or the matches. Plan, plan and plan. Have a plan for your plan. Although it pains me to give free advertising on my blog, in the spirit of human sharing, I will list some popular sites and establishments at the end of this "how to" section. Karma may come my way and they may return the publicity but I won't hold my breath. The following, is mostly aimed at anyone who has been sent or who may be sent to work in Moscow Russia as an expatriate. This includes husbands and wives. The information below does not consider other reasons for coming to Moscow that will include, adventure, exile, study, arranged brides, teaching, love, lust and many other reasons for relocation.

Negotiate, demand, survive

If you are moving to Moscow for your job, negotiate and demand the best possible relocation package to include as much free stuff as you can, you are worth it. You have crawled, begged and borrowed to get to where you are, so get the very best. Get free stuff for your free stuff. Moscow is a damn expensive city. Demand a free flat or a very good rent allowance, find out the average rent price of where you want to live, so you know a what to demand. It's very common here for people in high positions, (country directors, mangers, specialists) to have a driver on call, free or low rent, free flights, free mobile usage, free schooling and of course the all important free health care cover. Most expatriates, who work here have full free health cover for themselves and their for families and they fill the pockets of private medical centres here. The main popular ones are, EMC (European Medical centre) and the AMC (American Medical centre) be warned, because they are private and expensive, does not always mean you will get a good level or service or customer care here in Moscow.
Private schools and kindergartens are also expensive here, so if you can get free schooling, life will be less painful and your pockets will be less empty. The main schools used by expatriates and by wealthy Russian are the "British International school" (BIS) and "The Anglo American School" (AMS). The main kindergartens are, "Sad Sams", "P'tit Cref", "Busy bees" and many others. If you want to send your kids to a private school, it will help if you have a driver on call to take your darlings to school or if you live near the school or if you or your nanny can walk there.

Unless they have invented teletransportation, you will need to live in the centre of Moscow, as your office will probably be in the centre, so again I suggest you demand a personal driver to take you to and from work or find a flat near a metro station, not more than eight stops from your office. Many expatriates flock together like sheep in one corner of the field, as this is where the best grass is to be found. They do this, as they have to and can afford to. Many of the best kindergarten and environments are in the central areas. Sure, you will breath in the smoke but a good location is vital to surviving Moscow, so your lungs will take a back seat over a prime location. The traffic here is very bad, so if you work here and have to educate your kids you will have to be in a central area, the real estate agents know this and set rents accordingly.
If you have kids, you can hire part time or full time nanny. There are many here. Filipino and Russian. You will pay more for a Russian nanny. They are usually very experienced, mothers and good. However many don't speak much or any English and they do things their way. If you get a Russian nanny, your kids will be in good care.

Filipino girls are cheaper but in my opinion not so good at nanny work but far better suited to cleaning or occasional babysitting. Many expatriate families, have a nanny and cleaner. I have written about nannies and Filippo's on the this blog. See blog archive and best posts. Both types have advantages and disadvantages. Russian nannies, usually don't do discipline but are very loving and proactive with kids. Filipino girls, are not so proactive and experienced but are are far cheaper. There are many agencies for nannies. See resources below.

Your situation

I have listed the "expatriate types" before so won't repeat it here but your survival will depend on your circumstances for being here. If you are a mother here following your husband, you can join the International Women's Club or the British Women's Club. These clubs offer a large breast to grab onto, when you don't know any other mothers here. Women meet on a regular basis, often with screaming babies, to talk about life here, the price of baby nappies, kindergartens and to bitch about their lives or other expats. Men are welcome but not generally encouraged. If you are following your husband here, life will be good if he negotiated a good relocation package. You will have time to play, go shopping and to be with your kids. Join a cooking club, hire a nanny, hire a gymnastic teacher for Emily and you will meet other mothers from other countries, you will make new friends and will probably have a good social life, as you will be in the same situation as them, all sharing one large fluffy expatriate bra. All will be fine. If you are a SAHD, it will be a different ball game and I have written about this see "best posts" under resources below. The main key to surviving Moscow for anyone, is to meet new like minded people, to network and to keep busy. If you stay at home in your Moscow flat, no mater how crappy or bling it is, you will go nuts. Get out, mix and graze with the other sheep.

If you are working here in an office or at a school as a teacher, you will be busy so may have little time to get depressed. People come to Moscow to work as CEO's, directors, account mangers, specialists, teachers, nannies and others professions. The key to surviving here, really depends on your income and network of friends. If you have poor income or no or few friends you will hate Moscow. The city attracts certain types. Some are on "fuck me I'm on a loaded package" and these types live like kings, some people love the buzz of the city, some move here to marry and be with a Russian man or woman and some move here to get way from dull lives and dull home environments. If you are one of these types, you will enjoy Moscow. If you don't like big cities and think you will soon adjust, you will be in for a bad experience here and will be very unhappy. Think carefully about why you are moving, will you like it, will you adjust, will you make friends and will you survive?
The two of the most important things to demand with a bang of your fist on the bosses table, before you pack up and move to Moscow are a free flat and free family healthcare. Without free healthcare and a free or very cheap flat, life will be hard here, as it's no secret Moscow is very expensive. Whatever your employment reason for moving to Moscow, financial help with accommodation is vital. It will also help if you have a few Russian friends that you can rely on and turn to before moving to Moscow. This could apply to any large, expensive foreign city. Don't just survive, win and thrive here.

Expatriate internet review & survival tools

As I said before, the Internet is a wonderful place to get information on almost anything, from making a bomb, baking a cake, finding a bride, building a house, piercing your nipples or all of these things and millions more.

Moscow has a number of forums and sites for meeting new people. The main one here is a site called "expat.ru" (ERU). This site can provide some useful information and you can post questions to other users. The other site is "redtape.ru" (RT). Expat.ru is slightly better then redtape.ru (RT). ERU offers some genuine people and does have useful information, funded by banner advertising, while RT, is a rather more of a private club (yet very public) site, run for a handful of semi permanent expatriates in Moscow. Both sites, market expatriate services from dodgy bars to schools, often in a non subtle way. Both forums are free and are split into sections under headings and allow users to post questions, sell stuff and offer various services.
Both sites, at first glance, seem to offer a world of fluffy people, who will be in your exact situation living in Moscow but all is not what it seems, so hold fire before you join up and post your questions. It's a fact of life, that forums attract nut jobs, drop outs and trolls. These sites are no different and can seem inviting but can be dangerous places. Like all forums, these sites, claim to have moderators and admins but often these moderators and admins are trolls and post under assumed identities on both sites. Both sites have a number of expatriates who live permanently in Moscow, teachers and some people who post on both sites don't actually live in Moscow at all! Have an open mind and put on your safety catch before you play with a loaded gun in a playground.
Both sites, have people on them under fake identities and are used by the same people under different names on both expat.ru and redtape.ru. Like any forum, on any topic, always use extreme caution when joining an online community. Never publish your name, home address, phone number. If possible, try not to use your real name and only read such forums rather than post. If you do join one and have questions, send your questions via private massage to other members, rather than publish your questions or life story online for all to see. On forums, people hide behind a computer screen and identity and often assume a different Jekyll & Hyde personality becoming very brave and often very abusive. Forum users who are old time regulars, hunt in packs and any new users that does not fit in with the cyberspace crowd, will be ripped to pieces and spat out. Many forums, including the ones I have suggested above, do not have any company address or registration, so when you use these forums, you have no or little legal protection, so please use extreme caution as they do lack transparency. Of course these forums do contain a lot idle chatter but can lead to some friendships and even work in Moscow if you use them with care.
My advice is use a forum to gain information. These forums can be a good starting point to finding out stuff on Moscow. You can also join sites like "Children in Moscow" (CIM, I recommend their Face Book page, it's heavily hidden with marketing but is useful for mothers) or "InterNations". The site InterNations is for world wide expatriates and is run in a professional, transparent way. You can join under limited access or pay monthly for full access. People are not anonymous and they arrange regular meetings. It does have a heavy emphasis on business networking but is a good resource. However, as I have said before, these other sites will often have the same people on them that use these forums, (ERU, RT) so use some caution. Face to face meeting and natural friendships, cannot be replaced by cyber ones but these resources are a help to the new expatriate, caught in the headlights, of a large Moscow mega truck. The best online resources are Face Book, blogs and internet searches under specific questions relating to your move abroad, any site that allows anonymity, will attract nuts, bullies and trolls.

They key to not landing face first, in a muddy puddle when moving aboard, is to network and to find out key information before you live in your new city. Try to find out the average rent prices, the best places to live, the best schools, how much schools and kindergartens cost, expatriate clubs, airlines that fly to and from Moscow and the best health care clinics that are in the area you want to live in.

Have a positive attitude and a sense of adventure when moving anywhere abroad. Moscow is special and different and takes months and years to adjust to. The right planning, outlook and mental strength will ensure your survival, so good luck dear reader. Some resource links below may help you and please see the FAQ section on the home navigation bar.

Resources
International Womens Club (IWC)
British Womens Club (BWC)
InterNations
BIS
AMS
CIM
Expat.ru
Redtape.ru
Best Posts
AMC
EMC
Expatriate types
FAQ's
© All Rights Reserved.