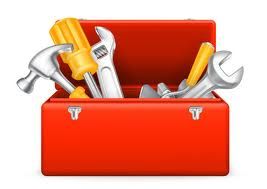 A new home

The key to happiness in Moscow is linked to your new home, as well as to your positive mental attitude (PMA) see "how to - Survive Moscow". The location is vital, as is the layout and decor of your flat. Home is where

the

heart i

s,

where ever you may live. If you move to Moscow as a single teacher, then you will probably share with others or be given a free flat by the school that hires you. If you move to Moscow as an expatriate, with your family to work, then you must ensure you are given a good flat allowance as you will have to live in the central areas of Moscow. Prices for a two bedroom flat, as at today's date, go from about 2,200 euro and can go up to and over 5,000 euro per month. Some expatriates I have seen, get all or most of their rent paid, on flats costing from 3,500 euro a month and more. The most popular areas are Patriarchy Pond and anywhere close to a central metro station. You cannot walk in the pond area, without seeing or hearing a well to do expatriate wife, who is British or American. It is the best location to be among other expatriates and is the BHQ

(

breast head quarters) for many mothers. Flats are advertised by how many rooms there are, not by the number of bedrooms. Also be careful about advertized measurements. The size stated in the flat advert may not be the reality and can be down to some very creative measuring. I use the word "flat" to mean apartment, forgive me dear reader, I'm only British.

Some expatriates here, are married to Russians. These Russians then do up and renovate an old family flat and rent it out to expatriates for crazy prices, while they a

nd

their foreign partners live in London, Los Angeles or New York. I saw one flat advertised on the Face book site "Children In Moscow" for 9,000 USD per month. These type of flats are expensive but if you get a good rent allowance from your company, you can afford such places. They are usually beautifully restored and very "bling bling"

and

top end designer. Your rent payment provides the owner with a monthly salary for doing

absolutely

nothing, so be assured your money, or your employers money, is funding their lifestyle. The expatriate community directly funds a whole industry, from moving companies, health care centres, nanny agencies, real estate agencies, schools

,

kindergartens and

helps the

GDP (Gross Domestic Product) of

the

Philippine

Islands. The expatriate community has needs and these needs are fed by companies here in Moscow. Moving companies are a subject of experience for another post and I will list the good and the bad, another time.
The following suggestions are aimed at expatriates sent to Moscow, to work in high, well paid employment positions. Anyone that moves to Moscow to be with a Russian loved one, will have a flat, any teacher that moves here, should be given a basic flat. Of course a water machine, a lift, the internet, a TV package, a mobile phone may be considered a luxury by some, while others may see these things as vital. I make no judgement or comment on that

.
Moscow is a tough old lady, what

ever

your reason is for being here. Harsh winters, short hot

summers

, crazy prices, unhidden corruption, blinding wealth, stark poverty, remont (renovation projects on an

Olympic

scale) and upside down thinking. However,

the

city h

as a

lively

culture and

incredible

history

. Moscow

is a fascinating old lady to know and to see. Grab hold of her

apron strings

and be pulled

away

on a

carpet ride

adventure

, that

you will n

ever

forget. R

e

place your usual head and screw on a Russian one, it will make your

moving experience

far better.
The basic requirements

If you have kids, you will need to rent a flat with a good sized lift. This may seem obvious, but you must make sure the lift is big enough to fit your pushchair (stroller) and indeed you, if you have eaten too many cakes, like me. Generally, Moscow lifts are narrow, shaky, old and a gamble, so make sure the lift is OK before you sign your contract. In reality, I am not sure if they are checked for safety but now thanks to the new mayor of Moscow, most of the lifts in blocks of flats in Moscow, are slowly being replaced, perhaps because he has a business interest in a lift manufacturing company?
High end flats, usually have a "concierge". This is usually some half asleep old man or woman, who sits in the entrance area, smoking or watching TV all day and not

actually

doing a thing. Some run the building with a Nazi efficiency, while many just

doze

all day. Having a concierge in a building, adds kudos value and will reflect in your rent price, regardless of the quality of the concierge. Many Moscow flats have a "loggia". Being a dyslexic, when I was told our flat had one, I thought we would have someone sharing the flat with us (lodger) but this is not what it is. A "Loggia" sounds more glamorous than it is and is basically an old balcony, covered in plastic glass. It adds an extra narrow room to your flat. It can be used for storing junk, hanging out your bra, pants, socks, a refrigerator in the winter or as a sauna in the summer, as if your flat faces the midday sun, your loggia will get really hot and will heat up the rest of your flat.

You will need a water machine, the Internet, a mobile phone connection and a TV package. You cannot drink the water in Moscow, (well you can but it tastes horrible

and will probably bleach your stomach). This means you will have to buy a water machine (they cannot be rented!) and get bottled water delivered to your flat each month. A family of four, will need one bottle a week, so you will need to buy four bottles a month. The water is from Nestle Pure Life and tastes very good. The machines also make hot water so you can use it to drink tea or coffee. If you don't want a machine, you can buy a water pump that attaches to the Nestle bottle.
Once you have your water machine, you will need the Internet and a TV package. Try NTV + for example but there are many here. Getting it installed, may require patience

,

strength and a few large Vodkas. Throw away the rule book and put on your Russian head. Once you have paid the sign up fee, you set a date for installation. The day will come and the guy will be late or not turn up at all. He won't come with any tools, other than a length of cable and maybe a TV dish. He will expect you to pay him to do this and more to drill in the wall and to attach any cable to the wall, as its
simply

not part of his job. Assuming he sets up your TV package, your problems may not end there. If there is a problem with the connection and you need a new receiver box etc, The TV company will charge you for it and for the man to come to your flat, even though it's their TV service and you pay them a monthly rental fee. Some TV packages come with the Internet and once again you will have to pay the man to install their Internet service when it should be free. Take a large drink of Vodka

,

relax and say "fuck it". It will take time to get set up but it will get done eventually. Many here get a mobile phone on pay as you go and Beeline is the most popular. If you need a new mobile phone, by it abroad not in Moscow, phones don't come free with phone contracts. I also recommend you

rent

a flat with its own water heater, (boiler) as

the

city is heated by the

authorities

and every

summer

they turn it off for a week or two to clean t

he main pipes.



Your rent may include water and electricity or maybe extra on top of the rent. Flats are usually furnished and can look awful, bling or very nice. Russians, tend to decorate their rental flats according to their own taste and this taste can be an adventure of colour, style and decor (

h

ave an empty stomach and see Hall Of Horror). You may not be allowed to put any pictures on the walls and if you do want to hang any pictures on the wall, you will have to ask the owners permission and agree where they can go on the wall. Many flats for rental in Moscow, are inherited by families from soviet times, so although generations of families had very little or nothing, they had a free flat provided by the state. These free flats, are now offering payback to these generational families and are let out to foreigners at crazy prices. Many of these Russians that have flats for rent, have finally got their justice, thanks to you dear expatriate, they have their Karma. Up yours Stalin!

Before you move to Moscow, research and find the best area for you. Agree a rental allowance and set a budget for living. All of the advice above is based on my own experience and on two moves within Moscow. Setting up your new home, really will depend on good organization, connections, budget and a lot of luck.
They key to not getting stressed in Moscow, is to not have expectations and to not compare things. Moscow and Russia are different

and often

upside down

. T

hings are not the same as back home, so adapt and modify. Happy, home hunting and good luck.
Related stories:
Best Posts
© All Rights Reserved.