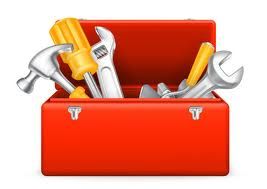 If you move to Moscow with your family, then you will become a drone to the monthly or weekly supermarket shop. Old habits die hard and trips to the supermarket can fill you with joy or dread. These days supermarkets are a necessary evil and part of our lives. Many us of us, me included, hate supermarkets but still go. Moscow has one main big one called Auchan and it's a giant among international chains. They are dotted all over Moscow, like rash on your bottom.

Here, they resemble a disorganized food fight, in a mental asylum. Despite this, they do however contain everything that you will need for your family and to get to one, you will ideally have a car. In another "how to edition", I will now give some suggestions on food shopping in Moscow, after being here for 3 years, I have found out the hard way. I am a SAHD and all round super hero, food shopping and cooking for my family, is one small part of my life here in Moscow. You can get everything you need from Auchan, if you have a family of four, you should go once a month and fill up two carts (shopping trollies).

At the supermarket

The best time to go to an Auchan, is as soon as it opens. Drive there on a weekday or on a Saturday or Sunday, park up and head on in. The carts (shopping trollies) are free and you will usually get a parking space without too much of a fight. Getting there early, will give you a window of sanity and space and will give you about an hour of semi normal shopping, before the mad rush and food fight begins.
Be methodical and hit the shop with a strong plan of attack. Cart up and with your shopping list in hand, hit the ground running. Load up with toilet paper and follow the alleyways of food and goods in a logical fashion, food grabbing fashion. Take with you some strong shopping bags from IKEA, as these will be very useful when you unload the car at home and make the several trips up and down the lift to your flat with the shopping.

If you see something you like, buy many of them as in Moscow, they don't tend to follow consumer trends and the next time you go there may not be any of the things you like. Never assume it will be there next week or next month, buy in bulk. Move fast round the supermarket and grab and chuck as you go, like a junky on speed. I can recommend the frozen pancakes and grated carrot. The pancakes are tasty and very good if eaten with Smetana. The grated carrot is good when eaten with smoked salmon and can be spicy or non spicy. After 60 minutes or so, people will start to drift in and the shopping experience begins to get stressful as people push and jockey for position on the supermarket floor. Be quick and get your veg and fruit. I don't recommend buying this from a supermarket but if you have no time, then get everything you need at Auchan. They don't have exotic veg and fruit and it is not presented artistically or nicely. You can get the standard basics. Weigh up, bag up and get out. Head for the check out tills. You may like to read "Auchan - Moscow style".

The checkout till queues (lines) can often be very long and guard you space with your life. It's far better if you can go shopping with your husband or wife, as one can unload while the other bags up. Alternatively, get your teenage kids to carry your bags, after all, they should earn their keep. A word of warning, always check your bill. I have been over charged and charged two or three times for one item. Don't leave the shop till you have examined your bill. If in doubt, shout and cause a scandal until you get your money back. Being polite does not pay here, when it comes to being cheated bark like a dog. He who shouts loudest really does win. It's a power game and Russians love to play power games. They have had years of practice.

Markets & other food sources

I often go to one of the many outdoor fruit and vegetable markets. It is good to be outdoors and the quality is far better than at any Auchan. These markets sell, pine nuts, fish, seeds, sweets, fruits, vegetables, mushrooms and other things. Don't worry if you don't speak Russian, like a village idiot, just dumbly point at what you want with a grubby finger and smile at the market seller or just bag up what you want and give it to the woman. She will usually show you the price on her very large calculator, so you can see the total. They don't usually cheat people and are often very friendly and helpful.
Another option is to use Utkonos. This is an online home delivery service. I use it once a month. They are not expensive and offer you a ball park delivery time as either "morning" or "afternoon". If you order, be at home as they could come at anytime, including at 10 pm or 11 pm at night. They will carry all your shopping to you door and are paid in cash. Credit card payments here, for home deliveries are not usual in Moscow. Please check you bags before the man leaves, as they often forget to bring you what you have ordered. Despite their serious faults, this service is very useful and worth using, if you are lazy or pushed for time. Try it.

A popular shop, as used by well to do, liquid Russians and very well paid expatriates, is a shop called Azbuka. This is the Harrods of Moscow. Food is presented as it should be and stacked, unbruised and artistically in nice arrangements. You can buy fine cheeses, wines, fruit, meat and soft drinks. However, the price is not nice and frankly very overpriced. I use this shop occasionally for special meals or for treats. Your food is packed for you by low paid women and if you ask, it can be carried to your car for you. Don't expect much for you money but go for a special treats or for those things that you love and can't find anywhere else in Moscow.
If you are lucky, you can get a "Metro" card. I am not a talking about a metro ticket but the popular food warehouse. This will save you big bucks in Moscow and this card is hard to come by unless you know the right people. I usually go for a big shop once a month, then ist done and finished. I usually buy small things from local shops as I need them. Utkonos, is great for ordering heavy stuff, like milk, baby water, orange juice, nappies etc. Surprisingly, a monthly shop here at Auchan, is far cheaper than back home. Although clothes are more expensive, big supermarket shopping is good value here and won't break the bank.
Happy shopping and happy eating.
Related stories:
Best Posts
© All Rights Reserved.