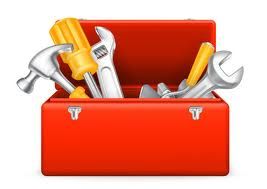 Here is another edition of "How to" this time, the focus of discussion is on how to be a stay at home dad (SAHD). I have written before about this in relation to stay at home mothers and fathers but never specifically on stay at home fathers, living abroad. It's now time to open up the box of experience and share with you dear reader some suggestions on how to be a stay at home dad, living abroad.
A new arrival
Most men who get a baby home, know that their role is for a limited period of time and that they can run for the hills. The wife (or girlfriend), will carry the baby for I think, nine months and then, squeeze it out, by some miracle of nature, into this crazy world of ours. The man's involvement thus far, was limited to about five minutes

of pushing and grunting and then deep sleep. The wife arrives home from the hospital and will stay with her baby for a few months o

r

for a few years, until the child is old enough to go to kindergarten (I believe this is now called "preschool"). The man's

,

part time role

,

is limited to changing an occasional nappy, feeding the baby and taking baby
out for a walk to the park

,

taking photos of it on his iPhone

. He knows he has an escape and can leave his baby at home with is wife, while he goes to work to make a living

to

bring home the dollar.
Being a stay at home parent, mum or dad is very hard work and the more babies you have, the tougher it gets.
F

or a number of years,

life
is with
out

parole.
In the case of a stay at home dad, he has no escape, zero pay, a dead resume (CV) and will usually be with his baby from birth until kindergarten or school. Being left home alone, with a baby while your wife goes to work is scary, being left alone with a baby in a foreign country, where you do not know anyone or speak the language is totally terrifying. It can be compared to living on the moon with a set of IKEA furniture, without any instructions or instructions written only in Chinese. It takes time to get used to and time to learn what to do. This excludes a hole host of other issues that you will face when living in a place like Moscow. I can't mention them all here but will highlight the very basics below (see best posts).
Baby care,
equipment & routine
Your wife will be working hard and often very long hours, in her expatriate posting. If you can afford a nanny, hire one to help you for a few hours a day, so you can get outside on your own for some chill time. Make sure your nanny is fat, middle aged and not a hot babe or you could invite disaster later on, if your willy breaks free from his anchor. Hire an ugly whale and one that speaks some basic English. Russian nannies are a new level of experience and I have written about them before, see best posts.
Babies basically do 3 things, sleep, eat and shit, much like you did when you were a teenager. Sometimes all of these things at once. You will need a good supply of nappies (Pampers are the best) a changing table or mat, milk powder, plastic baby bath, wet wipes, baby bottle steriliser, thermometers, plenty of baby bodies, baby water, baby bottle warmers, socks, hats, many dummies (excluding you, if you are a SAHD), Moses basket, music boxes (powered by battery), night lights and a very good, strong pushchair (stroller) for the Moscow winters. You will need a host of other stuff such as medicines (creams & syrups), good health insurance and a good sense of humour. See this excellent funny set of photos, if you are a parent you will laugh.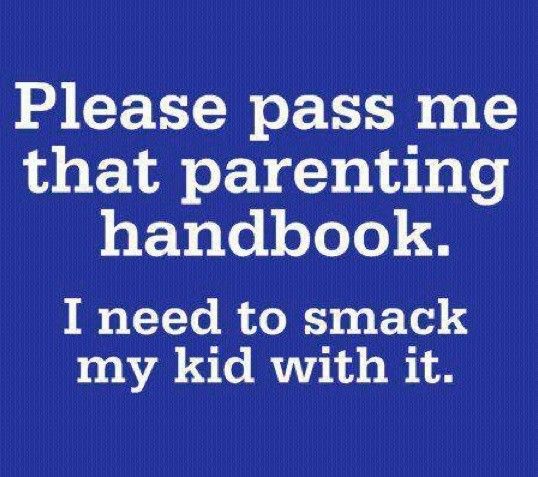 Being in Moscow, brings with it additional equipment requirements, such as, a warm wool lined baby bag, that goes inside your pushchair and very warm baby clothing. If you are lucky, your new bundle of joy will sleep most of the night, if you are unlucky, your baby will wake up every few hours, anything from six months to fifteen months and more, until your baby gets used to sleeping all night, it will be a sleep deprived hell. Babies usually, wake up wanting milk or a nappy change or sometimes both. Your wife may have breast fed while she was at home but now it's over to you to use a baby bottle. You are now in charge and you are the feeder, poo cleaner, doctor, clown and father.

Baby bottle feeding, is scary at first but once you know the quantities, you will be faster than a top cocktail maker, in a top bar at preparing your babies, bottled milk. Find a good brand of baby bottle and buy at least six baby bottles, for nights and when you go out for walks. The right size nipple and milk delivery flow is vital. Nipple sizes are a separte lecture for a rainy day, dear reader. You will need a spare supply of ammunition (ready made bottles) to feed a screaming baby. Speed and delivery of the milk, is vital and takes practice to get right, to stop a crying or screaming baby. Baby won't wait for you and will get very angry. Before bed time, prepare two bottles and keep them at arms reach from your bed as you will need to spring out of bed, faster than a ninja and feed your baby, while your wife snores next to you, exhausted from her days work. Forget any ideas of sex, TV or reading for at least six to twelve months, although sometimes this can be years and decades longer.
Some parents use a baby monitor. In my opinion these are a gimmick and marketing con, as you will hear if your baby is not sleeping or unwell and always use a zip up baby bag. Many sensible parents, keep their baby in their bedroom for the first three months, as this is the dangerous time for a new born baby. Put your baby on of the mattress, in the baby cot bed, without any blanket or pillow. Keep the window shut in the winter and don't put the cot any where near central heating, a missile test range, an open fire or an open window.

Babies sleep, often and take small sleeps. They have a nice life of eating, sleeping and shitting. Follow their routine as I did. Become a big baby. You will be at home all day, so when baby sleeps, you will sleep, when baby eats you will eat. Eat baby food if you want to but I think you will soon feel hungry. Don't feed your baby cake, pizza, sushi or McDonald's. Take your baby out for walks at least two times a day, mornings and afternoons. The fresh air will help baby to be sleepy and get you out the flat. Take them out at about 10 am or 11 am, get them home and feed them, they should then sleep. If they are difficult sleepers, you can use technology, I don't mean hard drugs, I mean sounds man. I played a recorded sound of ocean waves, that I got free off the Internet. Put baby in his portable baby basket, (see equipment above) next to the speaker (not a sub woofer or baby will have no ears) and turn on the sound on a low volume. Pillow up the sofa, imagine you are on a beach and not in Moscow and get some down time with baby and sleep. You should get and hour or so of sleep (subject to Russian "remont", see best posts) and these day time, sleeps (naps) will help you to recover from your bad nights sleep, if your baby is a screamer, as my second one was and still is is. Babies and small kids, like daily routines, by set times, follow a daily routine from birth and it will make bed times and feeding a lot easier.
Changing a nappy is not so frightening. After a while, it can be done in seconds. Put your baby on the changing table, face up, not on the kitchen table or on the bathroom floor. Take off their body (a piece of clothing like teddy, camiknicker but worn by babies, rather than hot women). Have a wet wipe ready and a plastic bag to put the used nappy in. Take the dirty nappy off and bag it. Put the new nappy on, with the sticky tags at the top, remove any poo and clean the toilet area (don't itch your nose when doing this) and tape on the new nappy. Cream bottom, (the babies, not yours). Put the clothes back on and deposit your baby, in baby chair or on the living room carpet. Throw the baby nappy into the trash rather than out the window of your 10th floor flat and relax.

Coping with

unwanted

opinions
Being a stay at home dad is hard, being a stay at home dad, in a role divided society like Russia is very hard. Men don't do babies, except make them and Russian women generally believe that men know nothing about how to look after a baby. The same can be said for most women anywhere but in Russia, attitudes are a lot worse. Don't get angry if women at playgrounds tell you to put your babies hat on when its + 10, don't be annoyed when they tell you off in the street for not putting a scarf on or gloves. They will even take your baby or small child off you and redress them for you, if you have not done it in a certain way that is expected. Don't get annoyed when expatriate mothers give you looks of bemusement and don't take it personally when you may be ignored at playgrounds. These women, (Russians and some expat women) have the opinion, that men simply don't care for babies and you are committing a vile crime against gender roles and against gender expectations. You scare them, you are a freak.

Any thirty something expatriate couples that you meet, who have not got kids will either treat you with respect or will assume you do nothing all day and are on holiday all year. Again, don't get annoyed with them, resist the urge to lightsaber them into two. They have only ever been used to looking after themselves, having wild sex, taking regular holidays and going to bars, restaurants and night clubs. Smile to yourself, feel slightly bitter and raise one finger to them in your mind, as you know what lays in store for them later on if one day they join the "baby club". You know what they will have to do and what they will lose, so don't feel any rage just chill out. Karma will come dude.
You may find this post useful and it links it to this one, with

reference

to below.
Positive
mental
attitude
Being a SAHD, is hard work, it's not all TV, beer, wild women and sleeping all day. Having a baby, changes your life forever. You will never again have the freedom you once had. Of course there are exceptions, for those who have a full time, part time or a team of nannies on call to do their baby care for them and I have met these types in Moscow. These people are fortunate but will miss out on something that will only come once or twice in their adult lives. If they are at the gym or out shopping at all times, when their new born a baby is at home with their nanny, they will miss out on a bonding and an experience that simply has no price. Baby years, only come once for you and your child. If you can be at home it will be tiring but better.
The looks and judgements from

some

mothers and fathers who are not SAHD, will at times hurt you but toughen up dear reader and ignore them. Their attitude is based on ignorance and on old fashioned jealousy. You are lucky to be part of your kids life from a young age. You may not always be around later on in your kids lives but you and your child will benefit greatly from your role a SAHD in far too many ways to mention. Mainly, your child will feel loved and secure in ways that most children who only see their kids in the evenings never experience. In my opinion, all kids should have a mother, father and at least one full time parent at home during their early years, from the ages of zero to about three. Of course, this is not always possible due to money needs and broken homes and this is possibly why so many kids these days are delinquents or very unhappy, later on in life.

Be strong SAHD's, make friends with other SAHD's who are actually SAHD and not frauds with full time nannies, make friends with open minded mothers and get out. Don't stay locked at home. Your role as SAHD is not forever, ride out the storm, learn from it and and be a winner. The job is not for all and some sink, while some swim, positive mental attitude (PMA) is the key to survival. May the force be with you. Power to the nappy!
Related stories:
Best Posts
© All Rights Reserved.