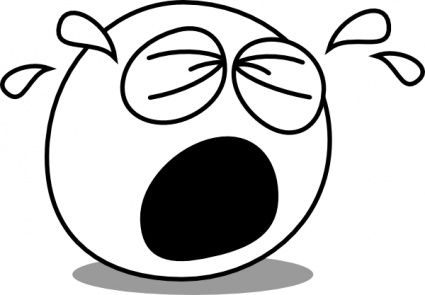 I'm sitting on the sofa and my eldest, yet small child says "F***". I cough up my chocolate biscuit and look at him with mixed feelings. I feel proud that he can say this word, yet horrified that he should. I ask him how did you know this word? He is only small, he tells me two boys at school said it. I have since learnt that no matter how sweet our kids are, they do lie. Angels with machine guns.
I make a note to myself to find out where he got this word from and plan to interrogate the mothers of these two boys. I must be diplomatic, as these accused boys may not be the dictionary salesman that I think they are.
I am not like many people in more ways than one but above all, I do not believe in adding swear words to every other word when I speak. I generally, I only swear, if I hit my toe or if some dickhead cuts me up on a Moscow road. I put my hand down the side of the sofa after my kid has told me his new word, from his new, colourful dictionary and find an old banana skin, an eaten apple and a mountain of stale raisins to add insult to injury. I get the hoover out feeling tired and clean under the cushions. It's 8.30 pm and time for bed for both my kids. My wife won't be home until after 9 pm, it's like this most nights. I often feel I am single parent but work is work and my wife works like a total slave to make her money here. We all do out share in our family team? I certainly have the best deal in this story, although I am unpaid.

There is a skill to juggling two balls and two kids and I have managed to do both, being a super hero dad that I am. The secret, is by manipulation, lies and love. I take baby and my bigger kid into their shared bedroom. We follow the same ritual as every night. Three or four stories and three cuddles, while baby rocks back and forth in his baby chair on the bedroom floor like a kid on turbo charge. Wet dribble runs down his mouth and he smiles wildly up at us, as his chair pounds back and forth on the floor beneath him. I am on the second story. I speed through the plot as I've done it a thousand times before but my kid is no fool and won't let me miss a page or a detail, "My tie is a scarf for a cold giraffe, but look at me up and down, I'm the smartest giant in town" and I'm the tiredest dad in town.
We hear the door ring, on our Russian front door, it makes the sound of a constipated bird. We both go to open it. My bigger boy jumps out of bed and runs behind me to the door in his Spider-man payjamas, I'll have to start the sleep procedure all over again. I open two of the locks but the second lock needs a key. Russian doors are safe, very safe, metal and strong. Often, Moscow flat doors, have two or three locks and a second door. Ours has two solid doors, that could survive TNT. This door security, must be a habit from the past when an "agent" would take people away for a "talk" and they would never return home. I find the key and open the door, like a jailer with a huge key, I turn the lock. An elderly man, with a fat, round tummy, wearing stripped pyjamas, is standing at my door. He speaks to me in Russian. I know why he is here. I say "sorry I don't understand" like a rude, affronted English man, I smile and close it in his face. I wearily scoop my kid up in my arms and we return to the thrilling adventure of the "Smartest Giant in town". I move baby off the wooden floor and onto the carpet rug as his rocking is keeping the old man awake below us.

I kiss my kid goodnight and carry baby out into the living room. I must act fast, as he is crying now and wants a bottle and so do I, but Vodka will have to wait. I make a bottle in the kitchen. 6 scoops of baby power, 180 ml of baby water, 30 seconds in the microwave, top on, shake bottle, grab a dummy and pick up baby from the living room carpet and go to mummy and daddy's room, as that's where he likes to fall asleep.
We had five dummies but now only have two left, where are they all? I put baby in his green zip up baby bag. These bags, are like mini sleeping bags, with holes cut out for the arms to poke out of. I lay him in the centre of our parental bed, with pillows either side of him. He is now at the stage where he can flip over like a fish on a river bank and so must be corralled inside a makeshift pen of pillows, for his own protection. I lay beside him and put the bottle in his mouth. It's very soothing to hear a baby slurping on a milk bottle. You hear slurping and small satisfied sighs of joy, it's almost hypnotic. It's all
going slurpingly, then I hear soft sobs coming from my other kid. "Daddy, cuddle rocking chair", "no" I shout "a quick cuddle, not rocking chair", baby begins to cry, my left eye is beginning to twitch again. I rush to rock my other kid in my arms, promise the park tomorrow, which is a lie, as I'll be out and put him back into bed. I tell him I love him (which is absolute) and rush back to baby in his corral of pillows on our bed. One happy customer, one left to go!

Suddenly, I hear the front door open, its my wife. I've fallen asleep next to baby, time has moved on, two hours in fact. She eats the dinner that I made and goes on her laptop to check work emails. Bed time comes, I scoop up baby and put him back in his shared bedroom and my wife and I, collapse into bed both exhausted. Time moves forward. 2 am baby cries, I'm sucked away from my dream of smoking penguins and talking giants. I get him from his room and grab the bottle I made before bed and feed him, my wife is fast asleep. He lays between us, while I am hanging on the edge of the mattress trying not to fall out. A cat screams rape outside and I fart, baby wakes up. My wife snores next to us, a bomb could not wake her up. Baby eventually falls asleep and so do I.
This situation dear reader, could be anywhere and experienced by any parent but we are in Moscow. Moscow and kids, are life changing events but an experience worth having. Perhaps one day, baby will sleep all night, we can only hope so.
© All Rights Reserved.