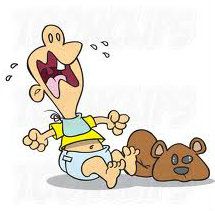 I sometimes think I have a gypsy curse on me, when it applies to living in Moscow. The city is a hard bitch, that often plays dirty. As a result, a blog is the perfect place to offload a pile of frustrations to an invisible audience. A blog can be therapeutic in getting it all out, like bursting a huge spot on the bathroom mirror. I will burst my spot with you dear reader. See Russia beyond the headlines.
last week, I had my Samsung Ace phone stolen from my teaching bag, while taking the Moscow metro. Sleep deprivation, caused by a new baby, can blunt the senses and I did not notice my phone being taken from my book bag. A few days later, our home computer internet connection died and a few days later, our combination baby pram (stroller) broke and snapped like a twig in the wind. After my phone was taken, I sent my phone a message to say "If you find this phone please call me or text me, I will buy you a coffee, thanks" of course no one replied but like a blind fool, I thought there may be some hope that it would fall into the hands of an honest person. Not so. Our lives are held on a phone and contain those private bedroom photos dressed in our batman outfits, private addresses, missile launch code numbers, shopping lists to buy more anchovies and diary meeting dates with women from Brazil. When a phone is lost, we are lost.
I went to a phone shop, with most of my weeks pay to buy a new one. After ten minutes, I was sold a Samsung "Bada". It's last years modal and aimed at Russians and lives up to it's name in being a bad comparative to the word bad or "badest". It has Yandex, a shitty navigation system and a load of functions that I'll never use. It is not an Android phone. The next day, I decided to go back and change it, I went back, with the phone in it's new box, took my shop receipt and went into the shop. I had more money in my pocket and thought I would buy an iPhone, (not the recent iPhone version) and at last have a decent phone, that most of the world now has. Not so, the manager refused, saying there was nothing wrong with the phone, I begged and I pleaded with him, saying that he was not being logical and that I wanted to give the new phone back and replace it for a more expensive phone, paying him more money. Red faced, he grabbed an old book from his pocket on Russian "law", thrust it into my face and told me that under "Russian law", they don't have to replace anything if it's not damaged and I can't have my money back or change the phone. He was telling the truth, in Russia, anything electrical or medical, cannot be refunded or replaced once you have paid your money. My baby started crying, as I had a mini tantrum with the man in the shop. People looked on at us, as if were the entertainment at a bad Russian circus and I could feel all my tension returning, that had been erased the week before from a glorious trip to the mountains in Austria.
Our home computer has had constant Internet problems and we have changed provider twice since moving to Moscow. We decided to change provider again and booked the installation. On the phone, the company seemed professional (Beeline) and arranged for the men to come on Sunday morning. We chose their TV and web package and paid them over 700 Rubles to Beeline for a months subscription. On Sunday, two rough looking guys arrived, holding a thick, long length of cable. We asked them if they would attach it to the wall etc as you would normally expect in any other country. Not so, they told us, that to attach it to the wall and to do a tidy job, rather than by their preferred method of just connecting it to the computer and leaving metres of cable laying on the floor, would be a "special installation" at 3,000 Rubles. We told then to take their cable and put it where the sun does not shine. We are now stuck with our temperamental Internet provider and no TV. To get a refund back from Beeline, we will have to send our flat owner, with his passport, to their office to get the money back as the Internet is in his name, probably because he does not pay tax on our rent money.
Nothing is fast or easy in Moscow.
To end of these problems, our pram that had lasted the first kid and was a combination pram, broke last week. It was excellent, as it could be folded and came with different seats for travel, for the car and for sleeping. It could be taken onto the plane and was strong and practical. We have one other pram a Phil & Ted, that is solid, heavy and prefect for a bigger kid and for Moscow but can't be taken onto a plane. I go jogging with the baby, as I have to exercise when I can, so we had to buy two new prams! We got one pram for travel, from a kids market in Sushevski, building 9, Moscow, for 6,000 Rubles, its called Jetem Tokyo. You can also choose Paris, Nevada and a host of other locational themes. It comes in different colours, it's light weight, fold-able and it can be taken onto a plane. It's no good for rough ground and can only be used on a flat surface. Despite its awful name, it's not bad, looks good and is not heavy to use. We got another pram for jogging, second hand for 5,000 Rubles form a Russian website called Avito.ru. The pram has three wheels, it's bulky and no good at all for travel but can, just about be used for jogging on flat surfaces. I took it today, for test run by the river, it makes a funny squeaking noise but works. A man jogging with a baby here, is a freak show for many to observe. I digress.
Finding the seller to buy the second hand pram was hard, we had to negotiate vast Moscow roads using my Yandex map, that does not speak to you to tell you the way, on my new phone, that can't be exchanged! Eventually, we found the flat that was selling a second hand pram. The flat that we wanted, was a huge monolith block, on about 30 floors, it was nestled among about ten other huge blocks, of similar size, that were nestled within about thirty other huge blocks, that rose up to the sky, like giant erections to the socialist dream, of free, communal rabbit box living. We parked the car and went to the flat. The seller met us downstairs and the pram seemed OK, the owner seemed normal, had all his teeth and looked relatively sane, so we paid the money and left. When we got outside his block, my first kid wanted an ice cream, so I found supermarket near by. It had most things in it but I noticed that alcohol was the main item of sale. There were shelves, from floor to ceiling, selling every type of Vodka, wine and beer. I waited in line behind three people, at four o'clock in the afternoon, all of them were buying Vodka, I felt kind of foolish paying for an ice cream, maybe you can buy a Vodka ice cream?
So I now have a phone of some description (a bada phone) that I hate, three prams and TV that does not work. Maybe I need to collect the tears of a thousand virgins, to lift this Moscow gypsy curse or think positively and improve my inner karma. Maybe then, good fortune will come my way? I don't know. One thing is for sure, I need a long break from Moscow, this city saps all your energy and joie de vivre, leaving you feeling like a squeezed out sponge.

My spot has been burst and just writing about these frustrations, I feel slightly better, so thank you for listening dear reader and for offering me some light creative mental relief.
© All Rights Reserved.