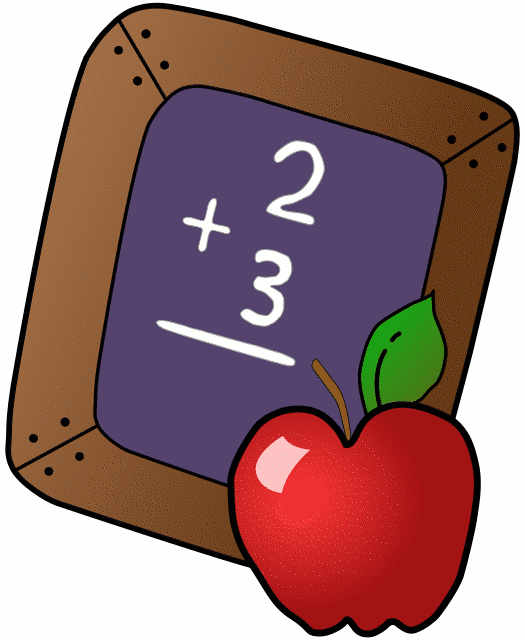 From experience, it is far better working independently, than as an employee in any type of profession. This is especially the case when teaching English. Schools in Moscow, will offer all kinds of things to hook the fool in and then pay him or her peanuts. I fell victim to one such school in Moscow. It had just started operating as a franchise and I was contacted by a Russian women named Elana Rigby (probably a made up name) offering me three hours a night, five days a week to teach "
Cambridge First Certificate
" aka FCE. I had sent her my CV some time before and she contacted me by email weeks later. I met her at an agreed metro station in Moscow. I had only been in Moscow a short time and did not know the metro system well but eventually I found the station. When I failed to see her at our agreed station, I called her on her mobile to ask her where she was? On the phone, she spoke in a BBC English accent, that seemed as if she had paid for private elocution lessons. Her accent was over done, false with an undertone of Russian that she could not hide. On the phone, she seemed aggressive and loopy, but I ignored my warning voice to run for the hills and met her at a McDonald's near the metro station to discuss the vacancy.
Over coffee, in McDonald's, I told her I had not taught heard of or FCE before but she said it was not a problem, she emailed me a few days later but ignored her email as I knew I would not like to do the job but she kept emailing me and eventually, despite my gut feeling, I accepted her offer of teaching, as the pay was too good to turn down and the hours suited my parental home duties. The school had one old photocopy machine that was often broken and a language coordinator (receptionist, they like to call themselves a "coordinators" or "office manager") who spoke very bad English. I later found out that the school had only been opened a few weeks and the school director did not speak any English and despite the fact that they had no teacher, they had sold the FCE course to about ten people, hence my sudden arrival, with "idiot" tattooed in large letters across my forehead. The FCE course involves listening to very dull taped recordings and answering dry multiple choice questions for understanding (commonly known as "Gist" in the world of English foreign language learning EFL). The class I had, was all female, all in their twenties and mostly very attractive, so this made the teaching the FCE less boring to my alpha male requirements. One girl in the class, had massive breasts that I struggled hard not to focus on, when speaking to her. In the end, I lasted about two months at the school, before I packed it in and ran for the hills screaming. I promised myself that I would never again work for a School in Moscow and so far, I have stuck to that promise. Many schools here demand that you have a
CELTA
,
DELTA
, SHITA or SMELTA and I don't have these, useless snob certificates and neither do I want one thank you very much. The CELTA and DELTA route is based purely on the snob appeal and on the Cambridge name, it's used to sell English courses all over the world to desperate people, wanting to learn English that frankly half the native Britsih population can't speak properly anyway. Many foreign, non native speakers, that I have taught English to over the years, spoke better English than English natives.
Many schools here, often offer teachers a dingy dank flat, on a low rent, a "visa" and some paid holiday. However, as many people have unfortunately discovered, cross one of these schools and get on their bad side and you can face a whole host of difficult problems that can include a non renewed visa, verbal and physical threats, ejection from their flat, sacking and no pay or late pay. Some of the teachers here are arrogant Americans, drop outs or weirdos looking to teach English abroad and to shag Russian girls who believe they love them. These stereotypes, die hard and there are many here in Moscow. Teaching English abroad attracts all sorts, from university gap year students to world travelers, adventures, single people, married couples, drop outs, alcoholics, paedophiles and convicted sex offenders. Many teachers abroad that fall into some these negative categories, escape the warning radar for these types and teach for years unchecked and unchallenged abroad. I have met many of these types.
Going it alone, is far better, although comes with its own set of problems. The advantages are, you can work alone and choose who you teach and where you teach. You can charge what you like within the market price for teaching and you can leave a client when you like. You are the master and you decide what type of English and what level you want to teach, you are paid when you want to be paid, not when a school wants to pay you. The only negative aspects are that when you go off sick, the student goes off sick or if you take any holiday, you won't be paid a penny. If you go it alone, you may want to combine private teaching with some school teaching, that way, the school teaching will act as a safety net for when you have no pay from private teaching work but please choose your school well and if in doubt don't work there, you will save yourself big headaches later on.

Before you decide to work abroad as a teacher, think about where you will work, the cost of living, visa regulations, the climate, the culture and if you are up to the job of teaching. Teaching English is not just about the language, you need to be a good communicator, you need a knowledge of grammar, you need to be an extrovert, you need to be inventive, charming, fun and more importantly, you need patience, time and energy to do it. Teaching is not easy and not everyone can do it just because they speak English. Native speakers are very popular with learners of English and if you can do it well, you should be able to make a good or even an excellent living abroad as a teacher. To teach English to children, you need experience and courage, to teach English to adults at home or at their work place, you need confidence, good organization and langauge ability. Going it alone, is far better and I recommend most people to try it.

Despite my experience, I still fail to learn by experience and still fall into deep holes that trap me into believing something is a good option when money is needed. Don't make my stupid mistakes and walk carefully when money is involved, always be suspicious of what is expected of you, this is very obvious advice but many don't follow it. There are always long strings attached that can sometimes be invisible.
© All Rights Reserved.