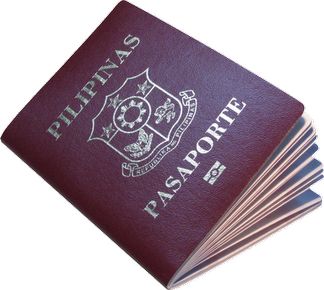 Overseas Filipino Workers
I recently interviewed a lady from the
Philippines
who is working in Moscow, to try to find out why people move here from a warm
tropical paradise
? I wanted to know how hard is to move here as an economic migrant, also known as a "OFW" (Overseas Filipino Worker) as I find it amazing that they move to a place like Moscow, to be so far away from home, in a country that has a climate and culture so alien to their own.
The large expatriate and middle class Russian community employs
Filipino
women for cleaning and for baby care jobs (nannies). Some of these women, work part time and some work full time at expatriate and Russian families. A lot of of these women are mothers and many are working long hours here as cleaners. They work illegally for about 250 rubles per hour, this is about six euro per hour and they are paid in cash. The average monthly wage back home in the Philippines is very low at about 250.00 USD (US Dollars) per month (188 euro). No wonder so many women leave their home country to earn more money here. Some of these women have many children and have to pay for their education and this is often the main motivation factor for moving to Moscow. It's easy to work here if you are an illegal worker, although getting here is far from easy and is very expensive. These desperate women borrow heavily to come here and have to pay it all back via monthly cash installments. They often, have to stay in Moscow for several years just to pay back the loan as well as send money back home to educate and feed their families. These women mostly come from poor agricultural areas of their country. To get a visa for Russia, you need an "invitation" letter real or invented, before you can apply for a visa. On top of visa expenses, many women have to pay corrupt immigration staff at Manila airport to leave the country, as the authorities know there are large numbers of people leaving to work as economic migrants. Corruption is as usual in the Philippines as it is in Russia.
The visa is arranged via an "agent" in Moscow. Women fly without a visa to Bangkok Thailand, as a visa is not required if you only stay a few days in Bangkok. They arrange the visa in Bangkok, via a contact (middle man) who texts or calls an "agent" in Moscow. The "agent" in Moscow has connections at the Russian embassy. He then easily arranges the visa, as he "knows" people that work within the embassy. The invitation letter and visa procedure for these desperate women, is a small industry that fills the pockets of many people down the line.
These Filipino women have to buy a return flight to Thailand from Manila as they may be refused a visa for Russia when the get to Thailand, although this fairly unlikely as many visas for Russia are got "under the table" via corrupt Russian officials. Like everything in life, if you have enough money and desperation, anything can be paid for. Desperation for work, often exploits these women and the total cost to move here can be about 3,250 USD. The average yearly wage back home in the Philippines is about 3,000 USD, so they end up borrowing more than a years pay or more to come here to work. Most of these women are good women and Catholic, they are here because they have to be, rather than because they want to be.
They are here for the love of their children because of economic necessity. These women make a huge sacrifice away from family and friends to work here in Moscow. We can only admire their strength and their courage.
Interview with Janet. A lady from the Philippines, working in Moscow. For privacy reasons, her age and full name is not shown here.
An Interview
Where are you from in the Philippines?
I am from the region of northern Luzon. The Philippines are made up of three regions. I come from a green agricultural area.
Do you have children?
I have two kids, one aged 19 and the other aged 14. My first child is at college and my second child is at high school. High school costs around 300 USD per year. College costs about 500 USD per year and I must pay for both to have an education.

How did you hear about working in Russia?
From a friend who is working here in Moscow.

Was it difficult to get to Russia?
No, I got my visa, via an agent in Russia who arranges visa "invitations". The visa only cost about 200 USD. My return flight from Manila to Thailand Bangkok cost 600 USD ( you have to buy a return in case the visa is refused in Thailand) to Thailand includes 2 nights hotel. The flight from Thailand to Moscow cost about 1,400 USD, I had to have an HIV test that cost 350 USD. The "Invitation" to come to Russia cost 2,000 USD. Total: 3,250 USD (including pocket money for Moscow). This excludes travel tax. The agent knows people at the Russian embassy and arranged the invitation for me. The journey here was long and tiring as I had to fly from Manila to Bangkok to Moscow.

Were you afraid to come to Russia and what were you afraid of?
I was a little nervous but I have friends and family already working in Moscow.

Was is expensive to come to Russia?
Yes very. I borrowed the money to come here.

Was it hard to get a visa?
No it was easy and all done via an agent.

Are you alone in Russia?
I have friends and relatives here. I would not have come here alone if I did not know anyone.

Why did you choose Moscow and why did you come here?
Because it was very easy to enter Russia. I came here for work because pay is low at home, one months pay is about 250.00 USD. I must pay for my children's education.

What do you like and not like about living in Moscow?
I like the pay in Moscow. I don't like the climate. The average temp back home now in December is 30 degrees, there is no winter.

Is hard or easy to find work in Moscow and what do you do here?
It was easy to find work by word-of-mouth via friends here. I work as a cleaner and babysitter.

Do you miss family and home?
Yes very much.

Do you send any money home and how do you send it home?
I send money back for my family via a bank called Speed Remit.

Will you stay long in Moscow?
As long as is financially necessary.

What has been the hardest thing to adjust to living in Moscow?
The cold climate and it's difficult to find the fresh vegetables and fresh fish that we get back home .

Have you had any good or bad experiences of living in Moscow?
The police are always asking me for my documents.

Would you advice would you give other women like you who want to work in Moscow?
Not to carry too much money on you in Moscow as the police take it. Some people have to pay immigration staff at Manila airport 1,000 USD to let them leave the airport.
Are there many women from the Philippines living and working here?
A few thousand I think?
Do you know any women who have not liked working here?
No but some return home.
Did you arrive with any money?
Yes I arrived with about 700 USD to pay for rent, food and transport before I could find work in Moscow.
What is your language?
Tagalog, and Ilokano.
The facts

"The Philippines is the world's fourth biggest recipient of remittances, after India, China and Mexico, according to the World Bank. Money sent home by permanent migrants and temporary workers account for $21.3bn, 11.7 per cent of gross domestic product, a big boost to incomes in a country where two-fifths of more than 90m Filipinos live on $2 or less a day". Financial Times, 12 October, 2011.

I have met some women from the Philippines who have been working in Moscow for over five years. The only reason for being here is to send money back home. They provide most of the cleaning and baby siting needs of the expatriate and Russian middle class communities and without them life would be hard to impossible for some of these families living in Moscow.

It may seem, that a Filipino woman is almost like a new Plasma TV here, every family should have one, a Filippo woman is a "must have" and is as important as a washing machine or an iPad. Despite these awful and stereotypical comparisons, these woman are a vital help. Most of these women are treated well by their employers and manage to help their families back home. The reality is that it really can be hard without an extra pair of hands to help you at home. Trying to manage the transport and schooling logistics for two or more small kids, when you are the only parent in charge, can be tough in a big city like Moscow. These Filipino women, are a welcome lifeline rather than a luxury or a "must have". Expatriate parents don't have extended family in the form of a mother-in-law to help them with the kids, these Filipino women, fill a much needed gap in the overseas tool kit of day to day survival for most expatriate parents here.

These Filipino women, move to Moscow by choice and do the best they can to make a living, although I am absolutely sure, if they could work back home and make a decent living there, none would move to Moscow. This would be a great loss to the parental expatriate community in Moscow. Treat any home help with respect, pay them fairly but always get a reference and take a copy of their passport before you hire anyone of any nationality to work in your family home.
© All Rights Reserved.