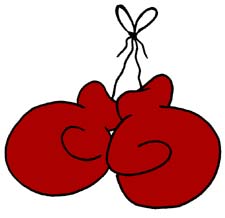 I was forced to join a new gym here in sunny Moscow. You may rightly assume that a gym is a luxury and only for those with spare money and spare time and I would usually agree with you but here in Moscow if you want to keep fit, then a gym is your only real option. This is because of the long icy winters, where running outside would be unsafe, the parks have some wild dogs in them and drunks that shout abuse at you as you run by. A gym is a necessity rather than a luxury. I was economically evicted from my last gym in Moscow as
Madonna
decided to buy the club, she shut it down, gave it a face lift and put up the prices well beyond the reach of most normal people. It is now strictly for the Moscow '
Louis Vuitton
' club set and Moscow is full of Louis Vuittoners.
Gyms are fantastic places to people
watch
on a safari of observation, even if you don't want to go on the safari. The new gym that I go, whose location is a guarded state secret, has so may exercise machines that I don't know what 90% of them actually do. I run on the treadmill that is highly boring, go upstairs and do my belly sit ups. The exercise area has a full size boxing ring where eccentric Russian's go and play out their Sylvester Stallone or Fight Club fantasies. Grown men bounce about often alone in the ring, shadow boxing a fantasy partner or box a paid opponent in the form of a gym instructor. Some of these men are fat and middle aged. I lay on the floor, on a mat next to the boxing ring as its the only place to do that kind of exercise in the fitness area. I do leg raises to the pleasant sounds of grunts coming from the boxing ring and then move to another area to use the sit up machine. Women with over inflated breasts and puffy injected lips, walk by me with wobbling tits and leg
cellulite
. I try to block them out from my view but always fail.
Since I joined this gym, two men have stood out as targets for people observational analysis. They are unaware of my opinion and of my examination of them. Every time I go to the exercise area, there is one man doing chins up on a a bar or lifting weights while he looks in a mirror, he wears a thin vest and has sweat bands on each wrist. I call him '
Gorilla Man
', he is bald, muscular and has a light fake tan. He looks like the type who jerk off to their own reflection and who shaves his chest hairs. He would be happy with a bottle blond on each of his arms, wearing very short skirts and who giggle like school girls at his every joke.
I accept the fact that people will do weight training and this is fine, people will keep fit this is normal but this man made me see red from the first time I saw him at the gym. I often see him in the men's locker room, not because I want to but because he is there. He wears tight Scottish tartan pants and has a shaved bald head. What makes me me so annoyed, is that he shaves his head in the communal changing room sink. This is disgusting and a private act of cleanliness, not to be sheared with others thank you very much. He looks mean and probably is mean. I know it's all to easy to pass judgement on others and maybe I am wrong and he is a dance instructor, florist or a leading Physics professor but I very much doubt it. He probably works in club security, private protection and beats people up for a living. He probably enjoys his job. After he has finished in the gym, he swims. Not normal up and down swimming, like most of us do. Gorilla Man swims up and down in a fast butterfly stroke, fist punching the water, sending waves over the edge of the pool and almost hitting anyone else who happens to be in his swimming path. When he has finished water punching, he bobs up and down out of the water at the end of the swimming lane, snorting water out from his nose like an angry
hippopotamus
looking for a Mrs hippopotamus. I think he has anger or hair loss issues.
The second man at the gym, is physically the opposite to Gorilla Man, I call him 'Spitting
Buddha
'. The club has a swimming pool. At the swimming pool you can lay on a chair and relax and I often do after a hard days work at the nanny construction site. One day, I was just laying on a chair by the pool, chilling out watching the swimmers, when I spotted Spitting Buddha. He is, as his name suggests, very fat and loves to spit. He stands in the water, at the pools edge. He wears an elastic swimming hat, although he is mostly bald. He makes piggy noises and snorts air up his nose and spits out the contents of his nose, like a snake
spitting venom
, into the pools plastic drain that runs around the pool perimeter. When he gets out of the pool, his breasts flap about and hang down like old
cows udders.
His body looks as if someone has thrown a bag of black grass seed over his entire body. Fine black hair covers his entire back, chest, arms and legs like the amazon rain forest. I have seen him many times doing this spitting and I have given him my darkest most disgusted looks but it made absolutely no difference because he does it with enthusiasm and does not care what people think. I see these two men, Gorilla Man and Spitting Buddha every time I go to the gym.
I have now taken on a new sanity survival tactic so as not to get too annoyed by these two men. I walk through the gym with my eyes fixed straight ahead, I don't look at the gym posers or at those two anymore, I just do my exercises and leave. It's the only way not to get annoyed, although at gyms you really do see every type of person and every stereotype, good and bad even if you are not looking to see such types. Some types just slap you around the face and shout 'hay look at me pal, I'm gonna annoy you'.
© All Rights Reserved.