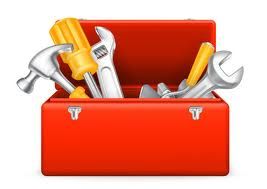 Taking the metro here in Moscow takes some getting used to if you are not from a big city or if you are not used to using the metro or 'underground' as we Brits like to call it. As a country mouse, I found taking the metro here difficult to do and it took me at least a year to get the hang of it as I only use the metro on an occasional basis.
We all know Moscow is a mega city, like a bee hive that has run out of space and so the metro gets very crowded during rush hour. There is almost a continuous flow of bodies onto and off the platforms and a continuous flow of sweaty bodies on and off the trains. The seasons make a difference to your metro experience. In the summer the metro abyss is cool and a welcome break from the city heat and smoke. Some trains have air-conditioning, while most of the trains are old and you will cook in the summer however, the trains are bright and larger than the British London Underground. In the winter, the metro is warm and a welcome break from the ice and snow. Many of the stations are beautiful to look at and offer a glimpse of the past and the Utopian Socialist work ideal. The metro is like a glorified path to 'work for all' rather than a journey to the hum drum working week. The Moscow metro is fairly cheap and very reliable. I think it is better than the British London underground.
Before you even get to the metro, plan your journey and study the map carefully, it will help if you can at least read the Russian alphabet and read the metro stations. As you enter the metro, your first challenge is to make it through the heavy doors without getting a broken nose. This is because they swing shut almost as if the metro does not want you to enter it but the reality is that the metro creates a kind of vacuum seal due to the constant piston action of trains pushing air through all the tunnels and the doors are heavy (sorry to sound like a geeky train spotter). Once inside, you must then buy a ticket. You can buy tickets by single journeys or by many journeys, They come in one, ten, twenty or sixty rides . At the time of writing, sixty Moscow passes/tickets will cost you about 1,250 rubles. The women behind the ticket desk wear blue overalls and look like office cleaners, a smile is not included in the ticket price. Before you take the metro, you can ask a friend to write the station you want to go to in Latin on a piece of paper, then just say the station to the ticket women making a the gesture of both ways with your hands (a return ticket) or just hold up your fingers to say how many rides you want. At the barrier, to enter the bowels of the metro labyrinth, swipe your ticket on the yellow dot and it will deduct one ride from your ticket total and let you inside Stalin's magical fairground ride.
Head to the escalators that plummet deep down into the abyss and to the platforms below. Stand on the right of the escalator steps as mad people who are either late or who wish to get fit without paying a gym membership, push past you going down or up to shave two minutes of their journey time! I always stand in the middle on the steps just to annoy people and to see if the woman in her glass box is still awake as she peacefully dozes in front of her CCTV. There is something about the low mechanical thud of the escalators that is almost hypnotic to sleep. At the bottom, make your way past the old sleeping woman who sits in her glass box. Her job is to check the escalator and make occasional important announcements just to prove to people that she is not sleeping or dead. I think some are actually dead but no one remembered to remove them from the glass cabin, they sit there like Lenin for all eternity preserved by the putrid stale metro air. I think the metro administration somehow forget to put a line through that job 'escalator monitor' when they made staff changes some twenty years ago.
Read the signs and find your platform, breath and keep calm, your goal is in sight. Many stations have stations within stations and some metro stations are vast marble cathedrals to a false ideal. Walking up and down tunnels and corridors is the norm in Moscow and it will keep you very fit. Once on the train, grab a seat and count the stations to your stop. At every stop a message will tell you what the next station is. If you are worried or if you are lost, like I often am, just look sorry for yourself, find a pretty girl and ask her where you are. Many young Russians speak some English and by my experience are often very happy to help you. I have even been shown right to my train and I am sure it could have led right to her bed but I'm married man and generally don't sub contract out the slippy slide. There are of course mad people and drunks sometimes, like in any big metro system. My advice is common sense, if you see a crazy, don't make eye contact and move on down the train or move down the platform. Some expats have been badly beaten at stations and the 'police' generally are not around or don't care if you are attacked. Be safe and be sensible. You will see boys in the metro that look like they are film extras from a Nazi war film, they wear long trench coats in the winter and walk together in silent packs. I am not sure if they are trainee police or army? It's often hard to tell here as there are so many different police and army uniforms.
I have noticed that many Russian metro users are polite to older people or to pregnant women and will get up and give their seat to them. This is fairly unusual in my country where a pregnant women or an old person is just left to stand there, often on crutches while some spiky haired guy listens to his poof daddy rap music without giving a shit. Respect still lives, or at least it does in some parts of Moscow. However and in contradiction to the above, Muscovite's tend to push onto the train when the doors open at the station, so be ready to push your way off the train like a bull to a matador.
When you leave the train at your destination, the escalators are packed with bodies at rush hour, metal barriers funnel people like laboratory rats to the escalator stairs. Shuffle slowly forward and guard your personal space with care and with confidence. I don't recommend taking small kids on the metro at rush hour. If you have child backpack, put your seedling in that and carry him or her on your back, (not recommended if they are teenagers) they will be a lot safer than in a pushchair (stroller) walk by the metal barrier to escalator rather than in the center of the crowd. If you take a pushchair, go up backwards up the escalator and hold on tight.
When you leave the metro, make sure you take the correct metro exit. Moscow is vast with huge roads in every direction. If you exit at the wrong point at your destination you will have a long walk to get to where you want to go. Leaving a metro station is the one thing I don't really enjoy and there are many signs that are a bit confusing to the linguistically and mentally challenged like myself. Again, target the right person and they will help you to get out to where you want to go. Try to take note and remember the way out as you leave the station so that you will know how to get back to your platform to go home again. If you get drunk and wish to get home again, good luck, your wife will not see you till the next day or maybe never again. You will be forced to circle the metro for all eternity until you are kicked out at some asshole station on the bum end of Moscow.
Moscow is such a populated city that driving in the week is only for the mad, bad or very brave or if you are lucky enough to have a company or personal driver. It would be interesting to see how Moscow is in ten years time and to see if the metro and road system is still functioning or to see if it has totally collapsed under the population strain? I suspect it will have collapsed by then if nothing is done to improve the transport systems of Moscow. The same can be said for London, Moscow and Tokyo.
Note to anyone that has not seen or used the Moscow metro: At the bottom of every escalator there is a glass cabin and inside sits a woman employed by the metro. She sits there all day looking up at the escalator. She has TV monitors in front of her. Her job is to check safety and to make loud speaker announcements to anyone who does not obey the escalator rules.
+ In memory: Let us not forget all those people who died last year at the hands of fanatic evil killers.
© All Rights Reserved.